Associate postgraduate dean appointed to vice president global role
7 August 2020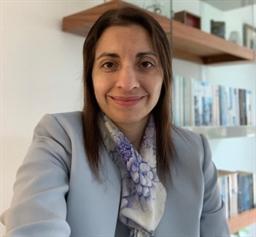 Dr Mumtaz Patel, Associate Postgraduate Dean in the north west starts this highly prestigious international role acting as an ambassador for the Royal College of Physicians and the Global Health Agenda in Autumn 2020.
Mumtaz, is recognised internationally for her work on differential attainment, early intervention and quality improvement reflecting her passion championing equality, diversity and inclusion to break down barriers.
When asked about her appointment, Mumtaz said: 
I am delighted to be appointed to the RCP Global Vice President role. I am really excited and looking forward to this new challenge. I am passionate and committed to drive the quality of education and training and address the wider global health agenda and health inequities. I hope to drive positive change and I am sure the role will be very rewarding.
Postgraduate dean for the north west, Jane Mamelok how the work Mumtaz will be involved in will benefit her role in HEE.
I am delighted that Mumtaz has been appointed to this role, it is well deserved and she brings a wealth of experience from her prior work in addition to wisdom and integrity. The role brings added value, complements and enhances Mumtaz's current role as an associate postgraduate dean in the north west team and will enrich HEE's Global Health workstreams. I am pleased (and somewhat relived) that she will continue as an Associate Postgraduate Dean  in addition to her  RCP Global VP work.
The role and the work aligns very closely with HEE Global Health Initiative, supporting the medical workforce both in the UK and overseas. It hopes to further explore potential barriers to training and recruitment opportunities, differential attainment in professional assessments. It similarly aligns to Widening Participation, understanding health inequalities and the BAME issues highlighted by the COVID Pandemic all of which are key priorities in the recently launched People Plan.