Celebrating apprentices in the north west
7 February 2022
Apprenticeship week gives us the chance to celebrate some of our fantastic apprentices and the workforce that supports them. Across the NHS and HEE we have some great apprentices that contribute a lot to the NHS and here in the north west we'd like to share some of their stories. 
Meet Megan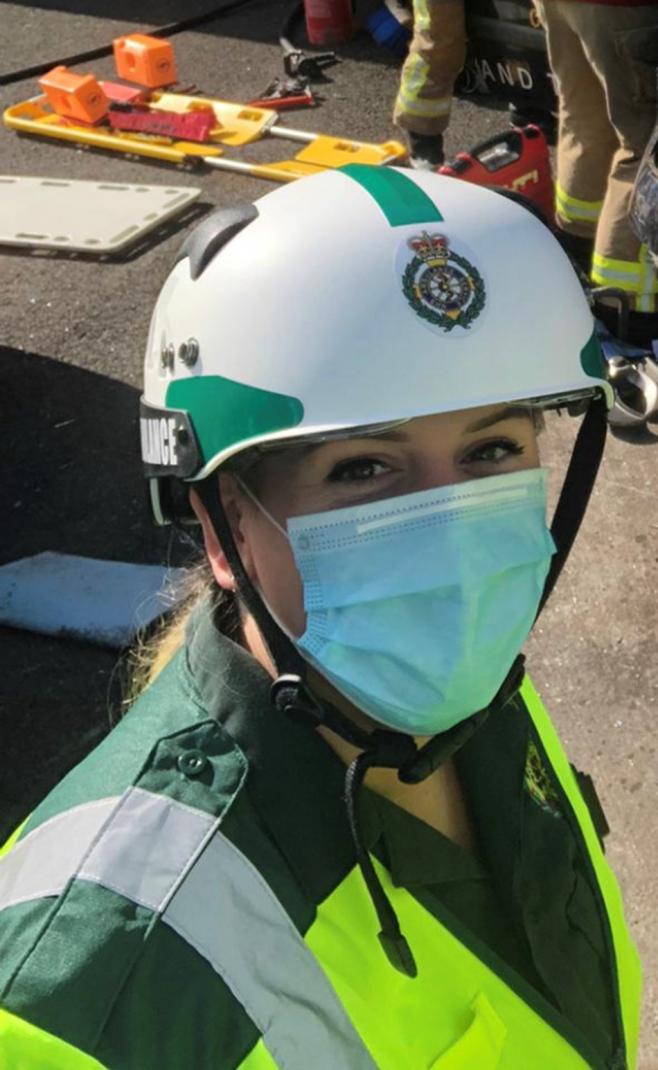 Megan Stephenson tells us about her time completing an Associate Ambulance Practitioner Level 4 apprenticeship.  
"I was a community first responder for four years and then applied and progressed into the service as a patient transport care assistant. I really enjoyed it and wanted to progress professionally in a supported suitable environment so I chose to apply for the EMT1 apprenticeship position. 
It involved 14 weeks of clinical classroom training then 4 weeks blue light emergency response driving course and finally the completion of a practice based portfolio for 8 months. 
All elements of carrying out this apprenticeship have given me the ambition to eventually progress to a paramedic and I would encourage others who are thinking of this profession to not overthink the clinical training but enjoy the experience and learning environment." 
Meet Mark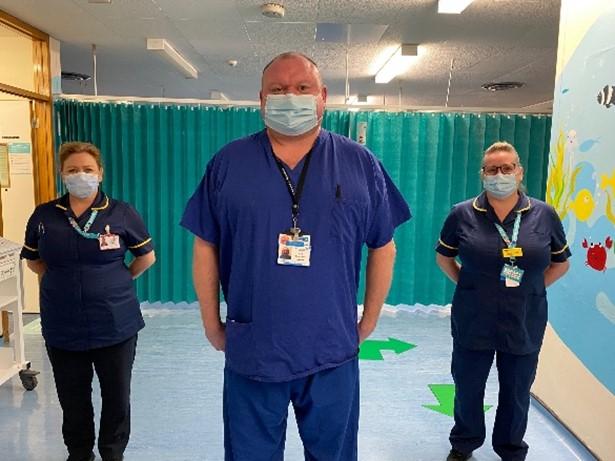 After being a health care assistant since 2010, Mark Greenhalgh is currently studying towards a BSc (Hons) Operating Department Practice, working as an Operating Department Practice Apprentice. 
"I started as an HCA in theatres back in 2010 and loved it from the start and instantly wanted to progress to a qualified member of the multidisciplinary theatre team. So, I did a level 3 diploma in peri-operative healthcare that gave me the opportunity to start my Assistant Practitioner foundation degree that I completed at Bolton university. I was drawn towards the OPD side as I really like the autonomous working and the fact the role is so different day in day out and you can work on anaesthetics, scrub, recovery, maternity, patient transfers, and are part of the emergency airway team. 
Operating Department Practice strikes an equal balance between the technical and scientific aspects of surgery and the softer skills that support communication, wellbeing and caring for the patient. It focuses on helping you learn to provide skilled assistance to surgeons and anaesthetists and work alongside nursing and healthcare colleagues to deliver excellent individualised care and support during anaesthesia, surgery, and recovery.  
The apprenticeship has given me the chance to chase my dream and having the security of receiving a wage while leaning at the same time. Working three or four days a week in practice and one day at university gives you lots more practical on the job training than other university courses that I have found to be very beneficial." 
Meet Georgia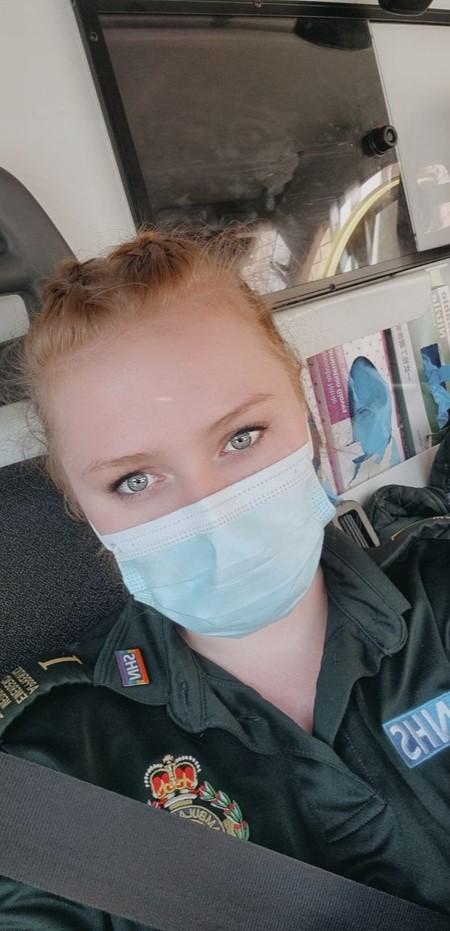 After being asked to step up in her role in the patient transport service within North West Ambulance Service during Covid, Georgia Scholfield took the opportunity to progress to an Associate Ambulance Practitioner Apprentice.  
"I wanted to complete the apprenticeship so that I would be able to earn and gain exposure and experience on the front line whilst I learn. I have completed 3 months of classroom work and I am now part way through my practical work portfolio, getting other qualified clinicians to witness my work on the road and sign that they are happy with the quality of work and my understanding on the subject. 
Working as an Apprentice Emergency Medical Technician I work alongside other clinicians and respond to life threatening incidents. Being able to take instruction off senior clinicians as well as use my own initiative and remain professional, calm and collected under extreme pressures out on the road. This is something I am very proud of.  
Once I complete my apprenticeship, I want to gain further experience and confidence as an emergency medical technician before looking to commence a paramedic qualification with the ambulance service. 
I would recommend the apprenticeship to anyone looking to begin a career within the ambulance service. It a brilliant way to gain experience whilst gaining qualifications and an income. We're well supported throughout from educators in the classroom preparing us for the road and are regularly checked up on by educators whilst on the road, not only keeping us on track but making sure that we are comfortable and happy with our own progression & role. The apprenticeship also allows us to work with a range of other clinicians, gaining experience & learning from them before taking the lead on incidents and gaining confidence in providing the appropriate care for a range of patients."
Meet Thomas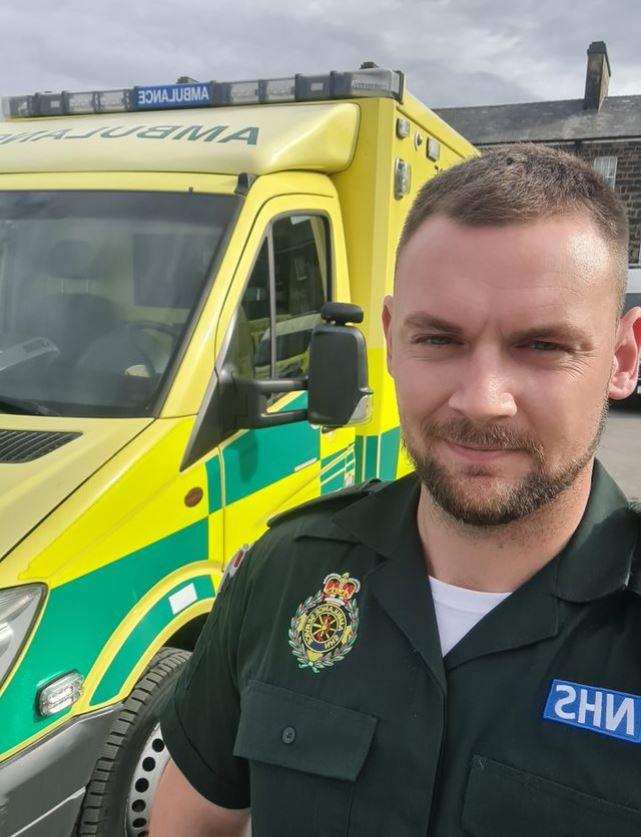 As a mature student, Thomas McGailey explains how taking on an apprenticeship really suited him and his family.  
"I was drawn to an EMT1 apprenticeship as I can earn while I learn. As a mature student – homeowner – first child and a wedding due in the next year, this was an ideal way to do a job I have always wanted to do all while being paid to do it. I also really like the fact that the L4 EMT AAP goes towards future study should I wish to progress on with to become a paramedic in the future. 
I have always known that I wanted to do this role. On leaving school, I joined the military in a helicopter medical evacuation role. On leaving the military I joined a local first responder group that allowed me to volunteer my time to the North West Ambulance Service which gave me a great understanding of the various roles and the drive to apply once the opportunity became available. I'd now like to spend a couple of years consolidating my knowledge and understanding as to the point I feel ready to move across onto a paramedic upgrade.  
To anyone thinking about applying for an apprenticeship in the ambulance service I would say, do it. It's a great way to learn, you get paid and are given support from everyone – from the newest qualified paramedic to the sector manager and everyone in between. No one is every too busy to help, advise and teach in order to get the best out of you as an apprentice."
Interested in exploring an apprenticeship in the NHS? https://www.apprenticeships.gov.uk/