Pharmacy
Training Pre-registration Pharmacists across the Health Education England Midlands & East region
---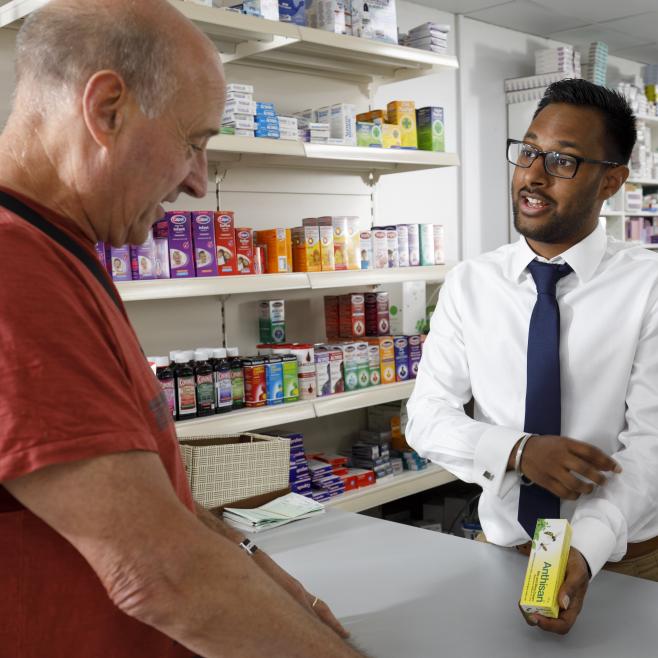 HEE offers excellent pre-registration pharmacist training together with a high registration exam success rate and dedicated support from our professional pre-registration supervisors.
All training information for NHS commissioned pre-registration pharmacist training posts across Health Education England Midlands & East Region (East of England, West Midlands, and East Midlands) is being advertised through the new pharmacy Oriel system.
For more in-depth programme information to that provided on the Oriel application system, please see the links below. 
East of England
https://www.uea.ac.uk/pharmacy/home/pre-reg-pharmacist
East Midlands
http://www.dmu.ac.uk/study/health-and-life-sciences/pre-reg-pharmacy/pre-registration-pharmacy-east-midlands.aspx
West Midlands
https://www.cpd4all.co.uk/pre-registration-programme/
It is highly recommended that you visit the pages for all of the placements you are considering applying to. This will help you decide how to preference your choices. You are encouraged to enter a preferred ranking for as many programme choices as you can when applying through the Oriel system to maximise your chances of getting a choice that you most want.
If you have any questions on individual programmes please contact the placements directly through the contacts listed through the weblinks.
We are committed to excellence in education to develop staff who can demonstrate the skills, values and behaviours that deliver effective patient centred care.
For further information please visit the National Pharmacy Recruitment Website