'More and different needs to be our future workforce goal'
30 January 2023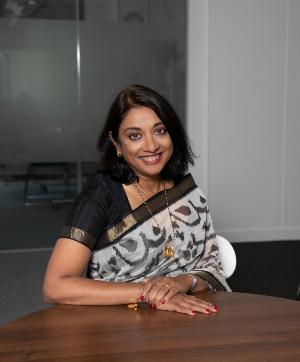 Workforce has never been a higher priority for our health and social care system – a high-quality, skilled, compassionate, educated health workforce now and for the future must continue to be our key focus. As HEE transitions to the new NHS England, we must continue to work together to create a future workforce that is valued and empowered. Both more and different needs to be our workforce goal.
I've said this time after time, the NHS's greatest strength is its people, and as demand for healthcare continues to grow, it is essential that NHS learners and staff get the support they need to do their jobs and progress in their careers.
Training more clinicians across all professions is a crucial part of creating a more sustainable health service – it will take time, but without gradually increasing the number of people in the system, we will struggle to meet patient demand.
We are working hard to increase workforce numbers with nearly 900 additional medical specialty training posts created for this year, including more than 500 in the key areas of mental health and cancer treatment. 
The total of 876 posts – which start from August - includes 273 in Psychiatry and 270 in cancer related specialties and will provide an increased supply of doctors when demand is higher than ever.
It comes after a year of recruitment milestones with 11,207 doctors accepting training programmes starting from August 2022 – the fifth consecutive year the record has been broken.
This includes more than 4,000 new trainees this year accepting placements to become a GP. As the organisation responsible for managing the specialty training process and providing places, HEE hit the Government's target for GP specialty trainee recruitment for the fifth year running.
Many of the 876 additional posts will be specifically targeted to tackle health inequalities and ensure training places are distributed fairly to best meet patients' needs in all parts of England.
In addition to this, HEE has been working 'differently' to provide alternative routes into medicine to deliver a diverse workforce that is more representative of local communities. Funding for the new Medical Doctor Degree Apprenticeship and its first 200 apprentices to train as doctors over the next two years has been confirmed, marking an important step towards making careers in medicine more accessible.
This will help develop a sustainable workforce and bring more frontline medics into the NHS, no matter their background.
The apprenticeship, developed by employers and medical schools with support from HEE and a range of partners, provides a route into medicine where people can train to nationally recognised standards and earn a wage at the same time. This could benefit anyone who may have struggled to pursue a traditional medical degree education or full-time university course. 
Apprentices will typically undertake a five-year apprenticeship during which they will complete all elements of medical education, academic and practical, including a medical degree, the Medical Licensing Assessment and meet all requirements set out by the General Medical Council.
HEE is engaging with medical schools that have already registered an interest in piloting the apprenticeship.
Our staff are at the heart of what makes the NHS so special to so many people and I'd encourage anyone interested in joining us – in whatever role – to search 'health careers' today to see what difference you could make to the millions who use our services every day.
There is no doubt that planning for the future is key but so is urgently addressing the here and now. Our focus is not just about training 'more' we also must do things significantly 'differently' to retain existing staff at all career grades, including experienced colleagues considering leaving or retiring early. We all have a vital role to play in this and we'd like to invite you to join us to explore how together we sustain the health and care workforce now and, in the future.
In a few weeks Health Education England will mark 10 years of working with partners and stakeholders to plan, recruit, educate and train the health and care workforce. We will also be on the cusp of becoming part of the new NHS England.
To recognise our work, help us prepare for the future, and celebrate HEE`s legacy, please come along and join our leadership event in which we will collectively explore questions such as:
What has HEE done well to sustain the health and care workforce and what are the key lessons from the last decade?
What has not yet been done which, collectively, we need to do in the future to sustain the health and care workforce?
How can we continue to support our learners to be ready for the NHS of the future?
At this event you will have the opportunity to meet other leaders from trusts and Integrated Care Boards, education, national bodies, and NHS England, as well as students and trainees to explore challenges, opportunities, and solutions.
Investing in our people: sustaining the health and care workforce now and in the future
Date: 20 March 2023 
Time: 13:00 - 17:00 (lunch will be served from 13:00, main event 14:00 – 16:00, networking reception from 16:00 - 17:00) 
Location: Royal College of Physicians,11 St Andrews Place, Regent's Park, London NW1 4LE
Please book your place at this free event early so not to miss out – places are limited. If you have any queries or questions, please contact events@hee.nhs.uk. 
I look forward to seeing many of you there.
Best wishes
Navina
Dr Navina Evans

Chief Executive 

Health Education England
This Page was last updated on:
30 January 2023