'Tackling the workforce challenge together'
8 August 2022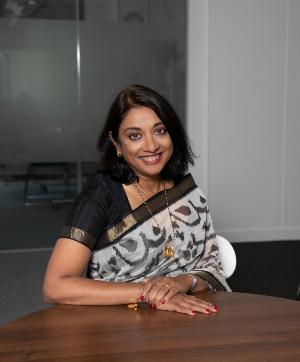 Last month the Health and Social Care Select Committee published their report into workforce, recruitment, training and retention in health and social care. We recognised many of the issues raised as one of the organisations who gave evidence to the committee. Addressing these challenges is our top priority and I want to work with you, as health leaders, clinicians and patients, to ensure that our workforce has the right numbers, skills, values and behaviours, at the right time and in the right place.
We are already working on several of the points in the committee's report, including developing new routes into medicine. From September 2023 people wanting to train as a doctor will be able to achieve their degree via an apprenticeship. This will widen access and participation in undergraduate medical education and deliver better care to patients through a diverse, more representative workforce. The last three years has also seen funded medical school places increase by 25% and five new medical schools open, all of which increases the domestic pipeline of doctors being trained to come and work in the NHS.
As part of Covid recovery we are working hard to reset, recover and reform postgraduate medical education. Our interim progress report outlines our approach to defining, managing and reducing risks to medical workforce wellbeing, numbers and future supply. This work is vital as we support those who went the extra mile, in the most trying of circumstances, to support the NHS in fighting Covid and ensure they get all the support they need to build their careers in the NHS.
However, it is not just about increasing supply to existing roles, we must also look at the skill mix we need across the NHS and what is required to deliver that. Following the NHS Long Term Plan and subsequent People Plan, HEE launched the Future Doctor Report, which highlighted the need for a greater proportion of doctors, and all other healthcare professionals, to have generalist skills. Professionals with generalist skills are adept at working across organisational boundaries, bringing community, primary and secondary healthcare together. This includes implementing generalism into the early years of postgraduate medical training. 
The report also highlights the pressing need to eliminate racism in the health service. HEE has committed to becoming an anti-racist organisation and we are also addressing issues such as differential attainment, discrimination, and the gender pay gap. This is a clear priority for us. It ensures the widest possible pool of talented people for the NHS to choose from in ensuring we provide the best service to communities. It is right morally, and it is right for our patients and for our learners and staff who must have the opportunity to maximise their potential. A fair and level playing field which meets the needs of all communities should be an absolute given within the NHS.
We know there is still much more to do, some already in train but not yet complete, and some that will take longer and require us to plan for the long term and collaborate like we never have before. HEE is working closely with NHS England and other partners to develop the Strategic Framework for Long-Term Workforce Planning. This is an update to our previous Framework 15.  It will inform and support the assumptions and decisions employers, commissioners, ICBs and Government will need to make about workforce, drawing upon over 1000 conversations, an extensive call for evidence and literature reviews. Once completed it will be a cornerstone of the detailed Long Term Workforce Plan, which I am leading on behalf of NHS England and HEE in my joint transition role as Chief Workforce Officer.
Bringing together service, finance and workforce planning into an integrated planning approach is one of the core benefits of creating the new NHS England, of which HEE will be a part. I am confident this will allow us to do even more to address the issues raised by the select committee, however, as this note shows, we aren't waiting, we are already working on them and I hope you will join us in taking that work forward.
Best Wishes
Navina
Dr Navina Evans

Chief Executive 

Health Education England
This Page was last updated on:
29 April 2022