Challenging perceptions of traditional placements
7 July 2020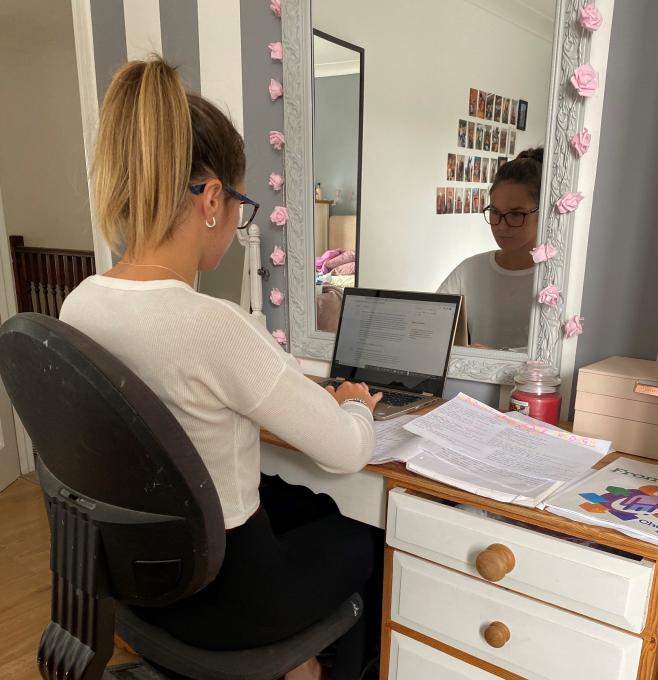 Welcome to my second blog on my eight-week placement with Beverley Harden at Health Education England. I am now halfway through my split clinical/virtual placement with HEE and Southern Health.
Since my last blog, I have been busy working with Clever Together and HEE on the AHP and Covid-19 workshop to enhance student placements*. Unbelievably, the workshop has engaged 1160 people across the healthcare professions, including 1005 AHP's, 48 students and 17 return to practice individuals. Not only has this workshop been used nationally, we are also seeing a small number getting involved from across the globe. Many innovative and useful ideas have been captured, helping to re-imagine student placements of the future. These genius ideas will be analysed by myself and Clever Together, to identify common themes, following the closure of the workshop on the 7 July.
Now I am further into my placement, I have gained some useful insights and have been developing my leadership and communication skills by working with individuals from HEE, NHS improvement and employers, Clever Together, NIHR, Clinical fellows and many more. This has broadened my knowledge to understand the wider management structure and leadership that takes place across the organisations. Normally, on a clinical placement, I would only be exposed to local management involved in the running of the ward or area I am working in. This has been really enlightening.
Additionally, I have been given some opportunities to problem solve using diagnostic reasoning. I believe this is like clinical reasoning in practice, as I have to decide why I have chosen this decision over another one.
From my experience so far, it has amazed me that this type of placement was not widely used with universities pre- COVID, as the management and leadership skills I am learning is shaping my clinical knowledge. I believe that it is invaluable to your learning as a student if you are able to have an opportunity to work with an organisation, like HEE, to understand in more detail about the running and the importance of cross-organisation working, alongside the NHS.
After speaking to other students about 'virtual placements', I think there is a lot of anxieties and uncertainties around the remote nature of new placements, due to it not being 'patient facing' and 'hands-on'. I can understand this as a physiotherapy student, as our profession is predominantly based on face-to-face engagement. As students we need to be more open to a wider variety of experiences and through my blogs, I am aiming to challenge pre-judgement, in order for other students to understand that the placement I am on has greatly improved my knowledge, leadership and problem-solving skills which are all transferable into clinical work.
Keep watching this space for my final blog in a few weeks' time!
*Please note the AHP placements and Covid-19 online workshop is now closed for comment - although you can still access to read the comments.