To get best value out of the new money, workforce availability will be key
13 September 2021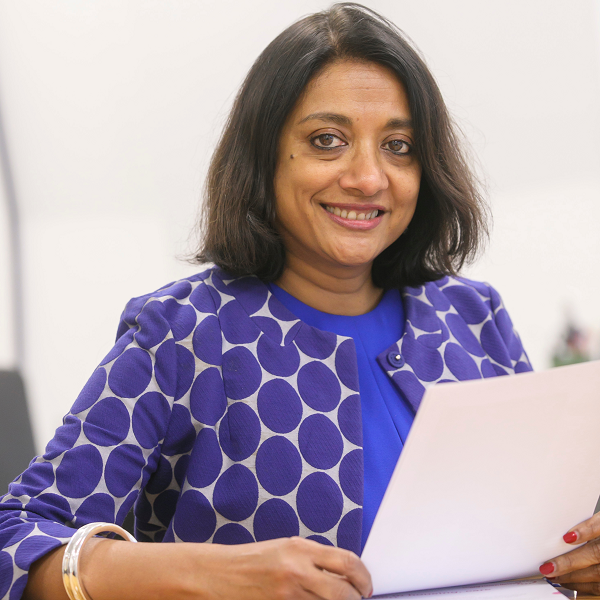 Last week, health and social care was in the news again with the Health and Social Care Bill entering Committee stage in the Commons and following the funding announcement for the NHS and Social Care.
HEE has welcomed the prominence of workforce in the Bill, which reflects an increasing focus across the health and care system on people and on the role of workforce planning, education and training.
As I have written previously, HEE has been commissioned by ministers to refresh the long-term strategic framework for workforce planning and we were particularly enthused by the inclusion of regulated professions working in social care, so I am pleased to note the provisions aimed at improving integration between health and social care. It is a clear acknowledgement from Government that when we think about supply of "workforce" through education and training we need to think about the whole health and care workforce, not just the NHS, and I am pleased that HEE is working with our partners to do just that.
At HEE, our role is to plan and educate the workforce of the future to ensure that the NHS has the skills and capacity available to it, through the people we help to develop, to serve the health and care needs of diverse communities. We have a unique (within the UK and globally) focus on supply and on the development of our workforce, spanning all stages, from school through to college, apprenticeships, undergraduate and postgraduate education, and post-qualification learning.
As I told the Bill Committee – there are of course risks to manage, not least that together we will wish to be mindful of too much bureaucracy getting in the way. But the other risk is that we have to work hard to make sure that we address culture and collaboration to make this truly successful.
Whilst we work in a complex landscape with many moving pieces, what feels right is that we are working with increasing collaboration, so that together we can achieve much more than the sum of our individual parts.
Following the significant funding announcements by Government last week, we will of course continue to work closely with NHS England and NHS Improvement, and the Department of Health and Social Care to align service, workforce and finance planning over the next three years, in agreeing our final budget settlement.
HEE needs the certainty of a multi-year settlement to allow us to assist immediate workforce recovery and to plan for the future health and care workforce, so we are pleased to now have the prospect of three years of certainty as well as six months of valuable preparation time.
Our experience during COVID-19, if anything, has strengthened the collaborative approach we have been seeking to embed over recent years. We welcome the increased investment in services and whilst we do not yet have a final settlement for HEE, we are confident that the importance of workforce planning, education, and training to delivering those services will be recognised.
Best Wishes
Navina
Dr Navina Evans

Chief Executive 

Health Education England
This Page was last updated on:
13 August 2021