HEE's 'pulse' survey of national partners and stakeholders
2 September 2022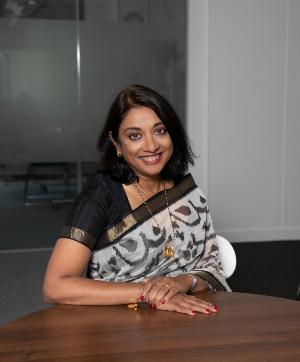 Earlier this year, we interviewed a group of our closest national partners and stakeholders to gather their perceptions of our HEE and their experiences of working with us. It is important for us to be an organisation that listens to our stakeholders and uses their insights to help us constantly improve our work. We focused particularly on how HEE had changed over the past year, as well as since we conducted our first stakeholder survey in summer 2019. Our aim with these surveys has been to track movement over time in:
Perceptions of our working relationships, our ambitions and impact;
Stakeholder expectations of HEE; and
Areas for HEE to improve.
In each survey since 2019, we have included targeted, qualitative interviews with key stakeholders to 'pulse check' perceptions of HEE and how they had developed over the previous year. 
While the response in 2020 showed encouraging progress, I was thrilled that stakeholder experiences, as shown in the 2021/22 survey results, built on this even further, with most stakeholders even more positive about their relationship with HEE and really valuing our work and expertise.
I was so pleased to hear that most stakeholders described their interactions with us as constructive, with open and honest communication. They felt that our relationships with them were built on a foundation of shared values and mutual respect that had built over several years and continued to become stronger with new senior leadership and through joint working during challenging times over the past few years.  
We welcomed suggestions from stakeholders who identified areas where relationships could be even better, with even greater and more consistent engagement and collaboration on issues. Areas for stronger future focus were also suggested, such as offers of support for integrated care systems (ICS).
Stakeholders felt that the biggest challenges facing HEE were post-pandemic planning and recovery, particularly for training and learners; as well as managing relationships, nationally and at local system level. They also highlighted what they saw as our key opportunities:
Stakeholders valued HEE's firm focus on education and training and thought we had a good understanding of the challenges the system faces. Linked to this was a strong message of concern that our current focus and expertise in education and training is preserved and carried forward as a priority into the new NHS England. Concerns around losing momentum of important HEE initiatives and the move to NHS England impacting our culture and working style were also raised.
More positively, stakeholders also saw opportunities in bringing HEE and NHS England together; notably the better integration of workforce issues (education and training, demand and supply) and services, and streamlining the national and regional landscape for system level bodies.
I am so grateful to all colleagues who took time out of their busy diaries to participate in our survey interviews - the feedback provided has been invaluable.
In the coming months, we will be conducting a final survey of key national stakeholders. Our focus this time will be firmly on the transition to the new NHS England and what we need do once that has taken place. I look forward to receiving feedback on how we are addressing the challenges and opportunities that were highlighted to us at the start of the year, and to receiving insights and further suggestions on how we can ensure the transition adds value to our work.
Best Wishes
Navina
Dr Navina Evans

Chief Executive 

Health Education England
This Page was last updated on:
2 September 2022