HEE has expertise, experience, and a proven track record in professional reform.
25 July 2022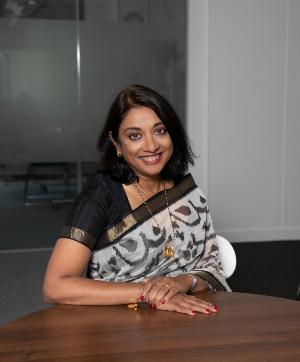 Last week, HEE  published the 2022 Enhancing Junior Doctors' Working Lives (EJDWL) report. The EJDWL programme was established in 2016 to address issues impacting the quality of life of doctors in postgraduate training, highlighted during the 2016 contract dispute. Led by HEE, it is a cross-system collaboration driving improvements to postgraduate medical training.
Essentially, the progress report is a compilation of the achievements HEE has delivered in the last 12 months to improve the experience of postgraduate doctors in training. This is intended to be a useful resource updating doctors in postgraduate training programmes, as well as their trainers and regional educators on progress in key areas, and help NHS Trusts and practices see how the system is changing to support these doctors. The report is also helpful for external stakeholder organisations involved with improving doctors' working lives, such as the British Medical Association and the Academy of Medical Royal Colleges.
The key messages from the 2022 EJDWL report are focussed on initiatives to support flexibility, recruitment and retention, and improving the quality of training. All this ultimately feeds into the patient experience by helping to increase numbers and provide safe, high quality patient care delivered by a well-trained and highly motivated workforce that feels valued. Improving the working lives of our postgraduate doctors in training is important for retention. We must protect our future workforce pipeline.
HEE also has a key role in leading the reform of education and training to meet changing patient and service needs. A key strand of HEE's contribution to reducing health inequalities, widening participation and meeting the future needs of patients and service is focussed on a package of medical reforms getting the right number of doctors in the right places with the right skills, including:
Reforms to education and training that build on the innovations from the training recovery efforts across England
Potential expansion of innovative medical school places and medical schools (to be determined by the Long-Term Workforce Plan)
Enhanced Generalism.
Together the nursing and medical reforms are part of a series of initiatives, which aim to expand routes into and widen participation to a more diverse pool of applicants, increase high quality placement capacity and training opportunities in under-served geographies to better meet population health need, facilitate innovative delivery models that maximise the use of technology and digital opportunities, enhance the generalist skills of doctors and clinical staff so they can better serve the communities in which they work, and better prepare our future workforce to work as part of multi-disciplinary teams.
A key focus across our reforms also aims to support the retention of the workforce, both in training and beyond. This will ensure that our future workforce reflects the communities in which they work and are trained and retained where patient need is greatest.
HEE has expertise, experience, and a proven track record in professional reform. Looking ahead, the creation of a new NHS England, and the forthcoming publication of a refreshed Framework 15, also allows the opportunity to consider how and in what areas our reforms could go further for our NHS people.
Best Wishes
Navina
Dr Navina Evans

Chief Executive 

Health Education England
This Page was last updated on:
25 July 2022