How HEE is supporting nurses to finish their studies post COVID-19
29 September 2021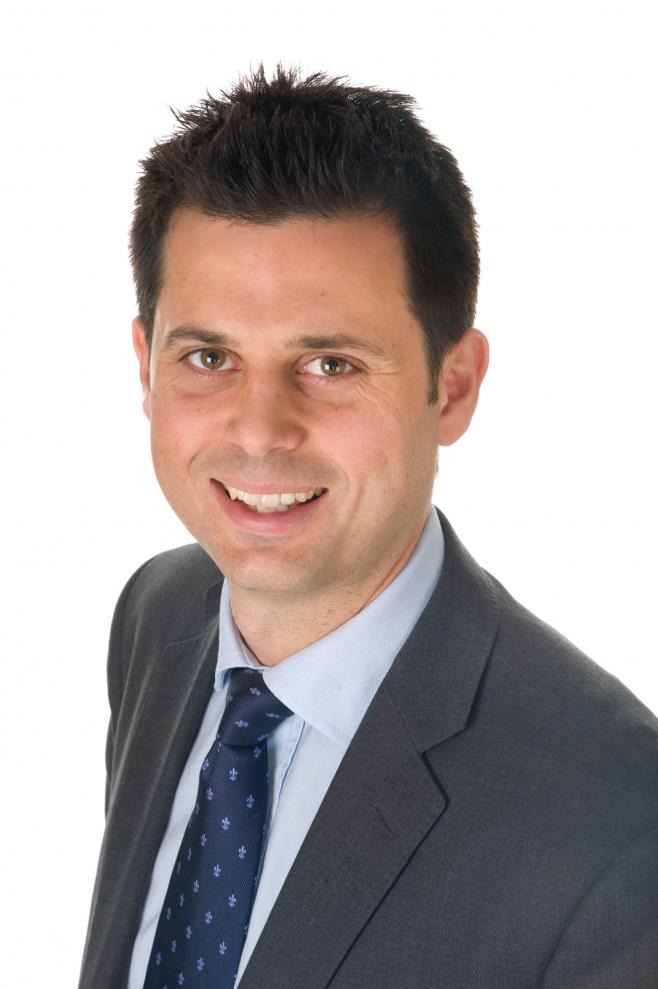 As we start the new academic year, it is the ideal time for us to review and reflect on the experiences of our learners and make sure that we at HEE, and our partners in education and health, are supporting them to continue their challenging but rewarding career path.
Since the start of the global pandemic, our communities have relied on healthcare workers to protect them from COVID-19. There has been an incredible response from our student nurses, midwives and nursing associates, allied health professionals and medical students, all responding with fortitude and professionalism. Along with our NHS and social care staff, they deserve recognition for the contribution that they have made.
Alongside their clinical contribution, our students have continued their studies. Accomplishing the goal of graduating from any profession is a huge achievement. Even without a pandemic, studying, being on placement and juggling the competing demands of work and life is hard.  Our universities and their academic and teaching staff have all played an important role in supporting these achievements.  They have worked in NHS and social care services at the same time as supporting their students so they can continue their programmes, graduate and begin their professional careers.
Understanding attrition
Nurse attrition is complex and influenced by many factors.  A great deal of effort goes into supporting students to complete their nursing degree and the NMC allows students additional time to achieve this. Most students complete their degrees within the expected three years, others decide definitively that a career in nursing is not for them, but there is another group of learners who benefit from the vital support on offer which enables them to continue their journey and graduate.
There may be all sorts of reasons why someone would want to delay their studies. COVID-19 has had an impact; there may also be personal reasons outside of nursing. There are also people who, with the support of the universities, redirect their career focus and may transfer onto other nursing programmes – so while they are moving to a different university or branch of nursing, they continue their path to becoming a registered nurse.
This group are not leaving their nursing degrees. However, they may be pausing their studies and taking advantage of the fact that they can come back and make up the time within a set period agreed with the NMC, so they need to be considered separately when looking at the bigger picture of attrition.
We are now collecting robust data from all 77 English universities that run a nursing degree, so we can review and analyse the trends in attrition. Since 2018 rates for leaving and delay are on a downward trajectory. Looking at new starters on pre-registration programmes expected to complete this year, just below 14% have left their course and a further 6.5% have been delayed but we envisage will still complete within NMC requirements.  Of those due to complete next year, who mostly started in either 2019 or 2020, 7% have left programmes and 5% are currently delayed. Finally, of those due to complete in 2023, who will be mostly undergraduates starting last year, 2% have left and 1.5% are delayed. We have monitoring in place, reviewed each semester with our university partners to understand this, highlights areas of concern and follow up with necessary change where it's needed, through regional partnerships. 
Learning from the pandemic
This has been an extremely tough time for all our students. HEE and NHS England and Improvement started to assess the implications for students back in January 2020. We consulted and worked with unions, the Nursing and Midwifery Council (NMC), universities and student leaders to make sure we had all the necessary information to understand the personal impact for students, and wider risks associated with this pandemic.
We planned for the worst-case scenarios and our initial assessments showed that the education of up to a third of students could potentially be delayed by the pandemic which was a figure we didn't want to reach. To prevent this, we worked with the Department for Health and Social Care, the Department for Education and universities to mitigate any impact on education through policy and intervention.  This included ensuring that students had key worker status, access to Covid-19 life assurance and many other means of support. 
Through the tireless work of universities, the flexibility and regulation by the NMC and the hard work of students themselves, the evidence suggests about 4% in all live cohorts who were studying over the covid period have been delayed in their programmes. This is still a concern for each student affected, and they will require the right support to get back on track with consideration of their individual circumstances. Universities are tasked with supporting them into practice and HEE and DHSC have implemented a financial support package for those who need more time to complete their studies. 
The burden the pandemic has placed on students is a real risk to them staying with their careers. This could relate to academic studies, personal challenges and even financial constraints which was highlighted as a key area for students affecting the continuity of their programmes by the original RePAIR (LINK) (Reducing Pre-Registration Attrition and Improving Retention) programme. HEE worked with the government following the removal of the bursary and, in 2019, to reintroduce the learning support fund and offer some financial support. 
We will continue working diligently with our universities and the NMC in support of students and reducing attrition from programmes. There data shows early signs of success and reduction of the risks of attrition during the pandemic. That does not mean that the problem is solved and there is much more we can and will do. We continue to engage with students and learners to understand more about their specific needs and how we can support them to complete their studies and make sure they have all the tools at their disposal to go on to have a long and fulfilling careers.