I've always been a strong believer in the value of feedback
13 October 2020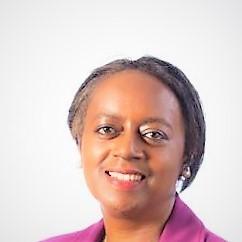 I've always been a strong believer in the value of feedback, whether it's filling in those seemingly annoying supermarket questionnaires or completing product purchase surveys. My view is this – if we don't ask for or collect feedback, we can't improve. The principles apply at a consumer level but also within the health sector. That's why I got involved in patient representative and advocacy work in the first place – to give feedback and help drive improvement. Even before my formal involvement with organisations like HEE I always completed questionnaires about my experiences as a patient, and supported research students who were investigating particular aspects of health or clinical care. Then as now, I feel it is important for patients and the public to share their experiences whether they are negative or positive. If we don't talk about what worked well or not well, how can things ever change or how can we maintain best practice?
My first official foray into the curious but interesting world of patient and public engagement was as a member of what is now known as the Women's Network at the Royal College of Obstetricians and Gynaecologists (RCOG). After my successful interview, I ended up serving two terms of office with RCOG and thoroughly enjoyed every minute of it. In addition to the Women's Network, I also sat on the quality and safety committee. Admittedly, participating in meetings with clinical experts was at times challenging. Getting used to clinical terminology remains a challenge as does the never ending acronyms used within the health sector.
Through regular meetings with other like minded women at RCOG, I was able to contribute to the promotion of good gynaecological and obstetric health not just for women in the UK but also on an international scale. After my role with the RCOG ended, I was keen to maintain my involvement in patient and public engagement and was lucky enough to be recruited as a member of Health Education England's (HEE) Patient Advisory Forum (PAF) and also recruited to a Governing Body role with a Clinical Commissioning Group (CCG). With a background in education, my role with HEE combines my interests in health and education. As with RCOG, I work with similar minded people at PAF who all have their own individual stories to tell of what attracted them to the role of PAF member. However, what binds us together is a firm and determined commitment to help patients and the public in general.
PAF provides mutual benefits for HEE and for members. As a forum, members provide a wealth of knowledge, lived and other experiences that HEE can tap into to support its mission to educate and train health professionals. PAF also has a diverse membership with people from a range of ages, social and cultural backgrounds. Members bring to the role a wide range of professional and work experience from both outside and inside the health sector.
As a PAF member, the role is varied. Members attend quarterly meetings and discuss key  HEE and NHS strategies such as the current People Plan for the NHS.  One of the best parts of the role is the numerous opportunities that exist for members to be involved in different HEE workstreams. Currently, two significant workstreams that I am involved with are the Allied Health Professions (AHPs) and Patient Safety areas of work. The AHP work has been enlightening. I have learnt so much about the work of the AHPs. For a start, I never knew there were so many different AHPs all doing fantastic work to promote the health and well-being of the nation!  I've attended workshops where I've met representatives of professional bodies that cover the work of paramedics, music therapists, podiatrists, dieticians to name just a few. Armed with this knowledge, I now feel empowered to spread the word about the career opportunities that exist within the health sector beyond the traditional and well- known roles of nurses and doctors. Similarly, patient safety is a subject very close to my heart. Having had a few 'near misses' myself as well as being aware of some of the terrible tragedies that have taken place in some health and care settings, I am doing my best to provide a patient perspective to the development of the national patient safety strategy and syllabus. As with the AHP work, being able to work with multi-disciplinary professionals is one of the most stimulating aspects of the role.
Living through the current pandemic caught us all by surprise. However, the health inequalities that have been exposed by the pandemic has opened up a whole new debate. As a PAF member, there is no time like the present for our group to act as critical friends to HEE and as advocates for the seldom heard.
Priscilla McGuire
HEE Patient Advisory Forum member