An immense national endeavour
4 December 2020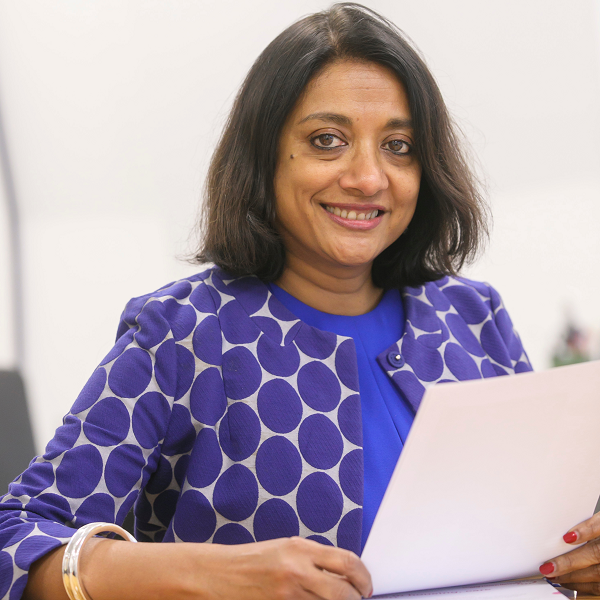 This week has been a huge step forward in our fight against coronavirus. Having an effective vaccine is the best way to protect the most vulnerable. It has been a moment of hope and great promise, which can only be achieved by us working together on the world's first COVID-19 vaccination programme, saving tens of thousands of lives. 
This is now an immense national endeavour. It will be a huge task, and is, without a doubt, the largest vaccination programme in NHS history. Health Education England is at the forefront of this work and is a key national partner, working alongside NHS England and NHS Improvement, Public Health England (PHE) and others to prepare for the distribution and delivery of COVID-19 vaccines, following approval by the Medicines and Healthcare products Regulatory Agency. The vaccination programme will build up steadily in the weeks and months ahead and will gradually be extended to more and more people.
HEE Chief Nurse (and Deputy Chief Nursing Officer for England), Professor Mark Radford is leading the workforce and training strand of the COVID-19 national vaccination programme roll out. Despite the huge complexities, an enormous amount of work has taken place to ensure we have the logistical expertise, transport and workforce to rollout the vaccine, at the speed at which it can be manufactured.
Nationally, we are working closely with workforce system leads, as well as with individual NHS organisations linked with Lead Providers, and are driving local recruitment efforts, training and onboarding vaccinators. HEE's e-Learning for Healthcare team have worked with PHE to put together and host a comprehensive training package for vaccinators. This was launched on the e-Learning for Healthcare Hub last Friday and incredibly, there have been over 17,600 session launches of the training and competency assessment by frontline staff, which will ensure they can safely administer vaccines to patients.
We have also put in place national arrangements with NHS Professionals to recruit additional people to support the vaccination roll out, as well as with St John Ambulance to source trained volunteers and train additional volunteers; and taking up the offer made by retired staff to come back to the NHS.  
Without a doubt, embarking on this massive additional task, whilst keeping other vital NHS services open and staffed during what is already the busiest time of the year, will be the biggest challenge we've ever faced. But what I'm convinced of is that if anyone can do it 'Our NHS People' can and will.
Best Wishes
Navina
Dr Navina Evans

Chief Executive 

Health Education England
This Page was last updated on:
27 November 2020