The last few months have not been easy as we've strived to continue delivering our work through a pandemic.
2 October 2020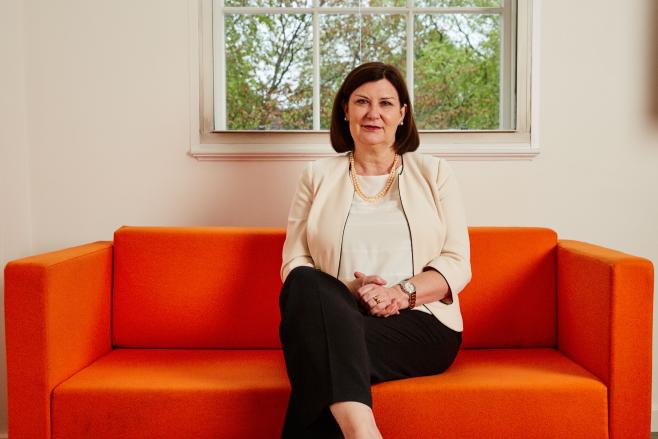 As my time as Interim Chief Executive has come to an end, I want to thank senior colleagues across the system, not least from Universities, Royal Colleges and other professional bodies, whose support has played a central role in enabling the NHS to meet the challenge of caring for patients during this difficult time. For your respective contributions, flexibility, and leadership - thank you.
The last few months have not been easy as we've strived to continue delivering our work through a pandemic. We are all increasingly needing to live in a virtual and socially distanced world, and this has meant huge shifts in the way we work together. Despite this, we've all worked tirelessly to continue to promote choice, flexibility and adaptability for front line staff, students and trainees and for this I'm truly grateful.
A huge amount of work has been rapidly delivered and some recent achievements include enabling students and trainees to practice on the front line early; taking a lead on workforce modelling and the rapid mobilisation of our e-Learning for Healthcare programme, to name just a few. We should not underestimate the value of our partnership working and the very real impact that it has on patients every day.
Feedback from many of you throughout this time, has shown an increasing confidence in HEE's position and expertise to deliver what we set out to, at scale and at pace. From our successful brokering of the agreements needed to support over 40,000 students and trainees to aid the front line during first wave of COVID-19 to our record GP training recruitment at this stage in the year, this feedback is a testament to our continued collaborative efforts and expertise as partners in workforce planning, development and redesign.
I've read a lot of books around effective leadership throughout my career. However, there is no magic rule book for leadership when the stakes are high, and there's certainly no magic rule book for what to do in the face of a 21st century pandemic. But we have all demonstrated that we can adapt quickly.
HEE's relationships with stakeholders have never been more important, which is why I'm passionate about ensuring we listen, reflect and have honest conversations about the challenges and pressures we face, as well as the opportunities they present. We are "all in this together". If we acknowledge this, we can make life better for the citizens of this country for decades to come.
As I return to my substantive role as Medical Director and Director of Education & Quality, I'd like to thank Professor Sheona MacLeod for leading my directorate over the last few months. My priority when I return will be to reconnect personally and foster relationships; relationships which have already been strengthened by Sheona, with key stakeholders such as Deans, Medical Directors, Chief Professional Officers. I also want to focus diligently on the reform agenda. We have learnt from the rapid changes needed during the pandemic and can build on much of this to push further and faster our reform agenda. The data we have from the Quality Teams who have worked with students and trainees during the last six months will inform our approach to wellbeing and support as we revise the Quality Framework in 2021.
Before I sign off, I would like to extend my very best wishes to Dr Navina Evans, HEE's new Chief Executive. Navina is a hugely successful, motivational and experienced clinical leader with a phenomenal track record for delivery in the NHS. Navina envisions a bright and exciting future for HEE and believes that an organisation that truly prioritises being a great place to work, with equality, diversity, inclusion and belonging at its core, will deliver the best results. It is therefore fitting that she will be the Executive Sponsor for our programme aimed at making HEE an exemplar of being the best place to work in the NHS.
Best wishes and thanks
Wendy
Wendy Reid
Interim Chief Executive
Health Education England
This Page was last updated on:
2 October 2020