Listening and learning
16 October 2020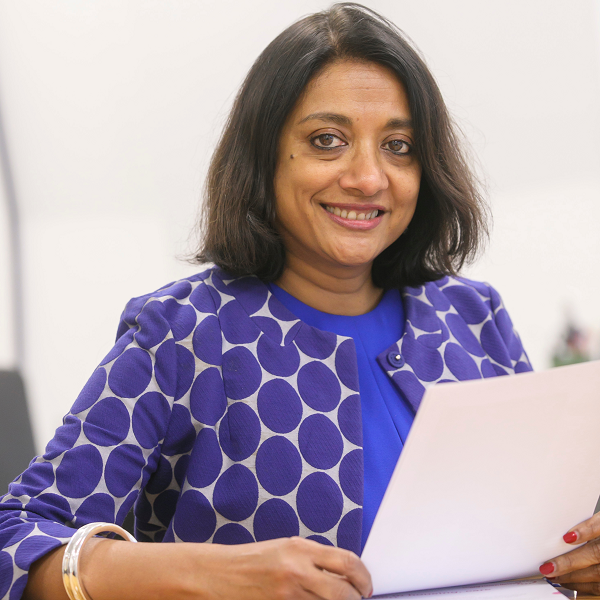 Firstly, I'd like to thank you for the warm welcome I've received since joining HEE at the beginning of October. I'm looking forward to the challenges and opportunities that lie ahead for us.
As part of my introduction to HEE, I'm keen that my focus should not be driven solely by my own ideas but be clearly informed by how HEE's partners, stakeholders and our people view us, and what they perceive as being areas where I can make a positive impact. Over the past two weeks I have met with the British Psychological Society and Skills for Care, presented at NHS Employers to HRDs and the NHS Providers virtual conference, as well as attending HEE's Patient Advisory Forum, HEE Board and a meeting with HEE's 100 senior leaders. I've also taken part in a handful of ongoing stakeholder pulse surveys, and am pleased to share that so far, the engagement has been very positive – a clear message coming through is that people have valued the role that HEE has played, particularly during COVID and want to see us building on that.
I've joined HEE at a time when workforce could not be more important. COVID has reminded us of how vital it is that we have the right numbers of staff, with the right skills, working in the right place – the NHS is its people.
We have seen some remarkable achievements in how the NHS has met the challenge of COVID, for example the 40k students and trainees that HEE enabled to step forward to support the response.
This didn't happen by accident, luck, or simply the massive efforts across the NHS throughout the spring. It was the result of planning and investment decisions taken years ago: the consultant anaesthetists who were there saving lives started medical school over 15 years ago; the ITU nurses who gave the vital 1:1 care that kept people alive, began their training long before this pandemic started. All of these people were able to save so many lives because the system had the foresight and resources to invest in education and training places that gave the skills and expertise that were so desperately needed, and they also had the skills and support to innovate and adapt to meet the extraordinary demands placed upon them.
This is our unique role in the system - the education and training of the future workforce, for future patients. I know from my experience as a Trust CEO that day to day operations can be all consuming, especially during these unprecedented times, and we need organisations such as HEE to take a wider view at such times, and to use our unique expertise across the 300 different education and training routes, and across every area of England.
As we gear up for the second wave, HEE will absolutely play our part. It is of course different this time, with students and trainees at different points in their education.
But where it is appropriate, we will be there, supporting trainees and students to support service and deliver for those who need the NHS's care.
So, whilst doing all we can to support the COVID response, we must also keep our eyes on the future, securing the future pipeline of clinicians for all conditions – and we will seek the investment we need to meet the forecast demand in mental and physical health, as part of a wider agenda to not just reduce health inequalities but to level up society through education and training. In many areas the NHS is the biggest employer - we can train and retrain tens of thousands of people in health and sciences, and offer new routes into jobs through apprenticeships.
There are around 100k vacancies in the NHS. More people want to work in the NHS than there are training places, HEIs have the capacity to expand, and COVID has demonstrated our ability to innovate: the size of the education and training budget is the only constraining factor. A well targeted and value-for-money assessed investment in English education and training will help fill vacancies and deliver growth and reform by re-skilling our existing workforce to be more agile, efficient and adaptable; attracting international talent in the short and medium term and securing greater domestic supply in the longer term. We can provide excellent VFM and a step change in outputs and productivity. Investing in education and training supports a skills-based economy, with opportunities for all and better care for patients and citizens.
There could not be a more important time to join HEE so that together with our national, regional and local partners we can make those vital decisions on behalf of the future patients we all serve. We are the custodians of the NHS for the future.
Best Wishes,
Navina
Dr Navina Evans
Chief Executive
Health Education England
This Page was last updated on:
16 October 2020