Making the NHS a World Leader in improving the mental wellbeing of its staff and learners
20 February 2019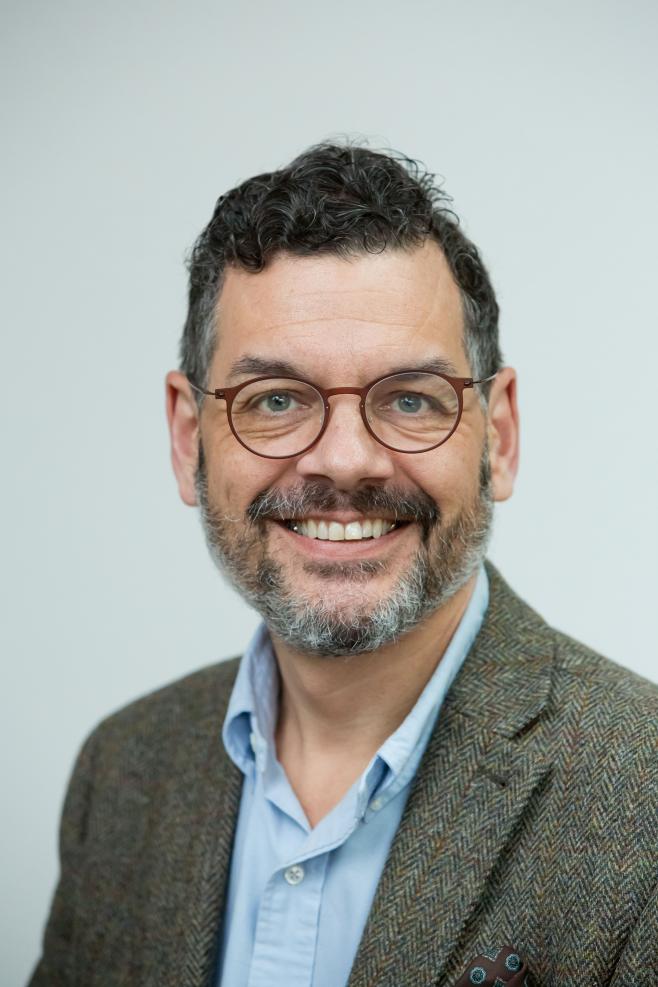 There are 1.4 million people in the NHS taking care of the health needs of patients up and down the country, their physical and emotional health is key to patient welfare.   
Professor Simon Gregory, Health Education England Primary Care Lead and Clinical Director of the recently published NHS Staff and Learners' Mental Wellbeing Commission today sets out how the NHS can rise to this challenge and be a world leader in improving the mental wellbeing of its staff and learners.
We need to change cultures, remove the stigma that is attached to talking about mental health and encourage open discussion. That is why the work of the commission is so vital it sets out how we can tackle some of the many issues faced by staff and learners alike.
The review findings underline the need for urgent action, it found that Doctors, Nurses, Allied Health Professionals such as Paramedics and other health professionals including those in training can face increased pressure, with complaints, fear of investigation, blame or even prosecution. Stress and burnout can significantly affect patient safety. These increased pressures during education and early career have led to a recent rise in distress among health professionals and young learners. In the most tragic cases, this can lead to people taking their own lives.
Mental ill health issues are one of the biggest causes of long-term sickness absence among NHS workers. Evidence shows that there are increased suicide rates in some professional groups particularly nurses. So what can be done about this? The Commission have put forward a series of recommendations to bring about change including the introduction of Wellbeing Guardian in every Practice, Trust and care setting in the country.
This would be a huge step forward for the NHS. The Guardians will be a board level role responsible for the mental wellbeing of their staff, they will set organisational expectations, monitor performance and reassure their board that their organisation is a wellbeing organisation and a healthy workplace in which NHS staff and learners can work and thrive.
We also suggest that every student and post graduate trainee have access to personal wellbeing support that is not linked into their education and assessment. A really important distinction that has not been addressed before.
I am particularly delighted that the work Heath Education England has been leading on such as our Enhancing Junior Doctors Working Lives programme has been recognised by the review who have recommended that it should be fully implemented and applied to all postgraduate trainees not just doctors.
It has been a real honour for me personally to be involved in such an important piece of work. It think our recommendations will make a real difference to the NHS health and care workforce and to those studying to become our future healthcare staff.
The mental wellbeing of staff contributes positively to patient care so we must get it right.
To find out more about the commission and its findings visit the Mental wellbeing report.
There still is much to do, here are some key facts and figures which highlight the impact that poor mental wellbeing has on the NHS
The cost of poor mental health in the NHS workforce equates to £1,794 - £2,174 per employee per year
A survey of 3,500 doctors showed that 73% would choose to disclose mental ill health to family or friends rather than a healthcare professional
One in three of the NHS workforce have felt unwell due to work-related stress and one in two staff members have attended work despite feeling unwell because they felt pressure from their manager, colleagues or themselves
Compared to ten years ago students entering higher education are now five times more likely to disclose a mental health issue
Half of lifetime mental illness starts by the age of 14
Suicide is one of the three most common causes of death in young people - and is rising
Approximately 25% to 35% of young people requiring mental health or wellbeing support are not accessing services
Three-quarters of mental health problems are established by the age of 24
For further information contact: pressoffice@hee.nhs.uk
This Page was last updated on:
19 February 2019