My 100 day reflection
26 February 2021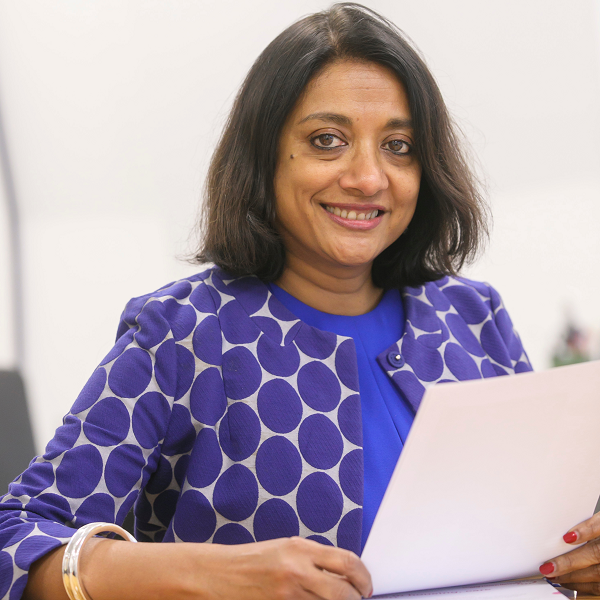 This week has marked my first 100 days as Chief Executive at Health Education England. They say time flies and there is no doubt that joining HEE during a global pandemic has been challenging, but I have been extremely proud of the role HEE has played in supporting students and learners, and the wider NHS workforce in these unprecedented times.
As I reflect on my journey so far, I have learnt so much I never knew about HEE in such a short time. I have been humbled by the important role that HEE staff have played in responding very quickly to the demands of the NHS by adapting and changing the way we do things. 
I have also been really struck by the way HEE has utilised the good relationships we have with other NHS bodies to support the thousands of students and learners who are playing their part. By having honest conversations about the challenges and pressures we face, as well as the opportunities they present, we are learning and listening, reforming, and making sure everything we do works for the NHS and patients. We are all in this together and working with other ALBs, partners, Royal Colleges, HEIs and providers, we can make life better for the citizens of this country for decades to come.  
HEE has had to be flexible in its approach to training. This ranges from changing the way we recruit to funding extensions to medical trainees who need to extend their training because of COVID disruption. We have also launched a COVID-19 e-learning programme to support the health and care workforce responding to the pandemic. To date there have been 4.3million session launches of this programme.
While also continuing with growing our future workforce pipeline with record breaking GP speciality training recruitment figures, and the growth of nursing undergraduate supply with latest figures showing a record rise in the number of university applications to become nurses. Looking forward, we will need to be agile and ready to support the recovery of the service post COVID. I want the focus to be on ensuring that the NHS has the workforce it needs – adequately trained, supported, and developed to deliver the best care possible now and in the NHS of tomorrow.   
With this in mind we are already:
Working with our partners to deliver our key commitments to grow the workforce – including 6,000 extra doctors in primary care, 26,000 extra primary care professionals, and 50,000 additional nurses by 2024/25.
Reforming the way we recruit, providing flexibilities to learning. For example, we will be proceeding with recruitment into all specialties including the Foundation Programme to ensure the supply of doctors from August 2021. 
Permanently rolling recruitment rounds to run over the next 12 months so that trainees will have access to training as they complete required training for progression. 
We need to turn on all the staffing supply taps, which includes not only focusing on our current healthcare workforce and our national recruitment programmes, but also harnessing the global reputation of our NHS and our education and training capabilities to ethically recruit from overseas.
My personal aim is to ensure that in growing our workforce, we make greater improvements in ensuring it reflects the communities that we serve. This includes making sure that there are new routes into health and social care which enhance social mobility and widen opportunity. These new routes into the workforce will have a profound positive impact on the make-up of our workforce.  We must also continue to build our pipeline for the future however, we also need to ensure that we look after our people and we can encourage experienced and dedicated health and care staff to stay in the NHS. 
At the heart of this will be embedding a culture that is transparent, diverse, and inclusive. This is the best way to ensure we deliver for front line health and care learners and staff in this challenging environment. I look forward to working with you all over the next 100 days.
Best Wishes
Navina
Dr Navina Evans

Chief Executive 

Health Education England
This Page was last updated on:
29 January 2021