The NHS People Plan launched last week, aims to put NHS staff wellbeing at its heart with a new recruitment, retention and support package.
7 August 2020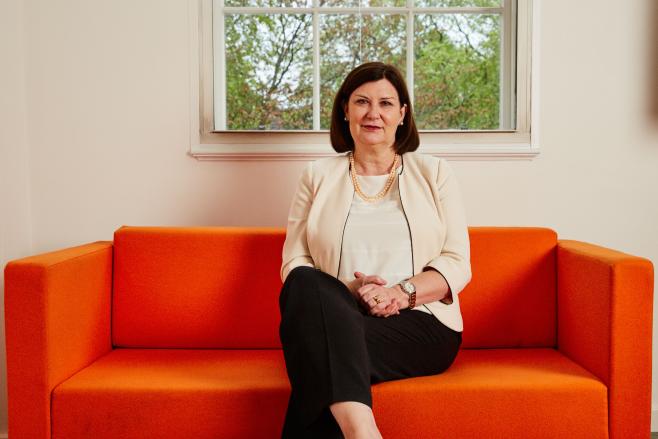 Dear Colleagues,
The NHS People Plan launched last week, aims to put NHS staff wellbeing at its heart with a new recruitment, retention and support package. It sets out practical support for wellbeing such as safe spaces to rest and recuperate, wellbeing guardians and support to keep staff physically safe and healthy. The People Plan builds on the innovations driven by staff during the pandemic and sets out the importance of leadership and culture and how the NHS can embed them. Read more here.
 In addition to this, investment in training places for priority areas such as mental health, nursing and cancer and return to practice programmes are just some of the collaborative HEE initiatives outlined in the newly published the People Plan for 2020/21.
But as we all know, transforming the NHS is not an overnight task, much more will need to be done beyond 2021 to continue to meet the workforce challenge and deliver the care that people expect. The next phase of the People Plan is intrinsically linked to the forthcoming Spending Review. At HEE, we will continue to work closely with Royal Colleges, providers and other stakeholders on plans to expand the workforce in priority areas over the coming months, as well as working together to secure a multi-year funding settlement for the future of training and education. Please do ensure your views are shared and submitted to the Treasury by 24th September 2020.
 This week our world of education and training has started to turn again, with many new colleagues starting their journey and the rest of their career in health and social care professions. We have welcomed new doctors into the NHS, while others have moved on to the next step in their career. In addition to this, many young people are eagerly awaiting A Level results next week and our Health Careers Team are supporting many of them to take up the additional university course places available this year for nursing and AHP professions.
It is vital that we respond to changes during the Pandemic with real action by looking after our people and retaining more people in the service, through more flexible, varied roles and providing a more flexible approach to learning. Our students on placements and doctors in training have already given so much to the NHS in the course of this year. It has been a challenging way to start their career, and we've learnt a lot from them already, for this and for their future contribution, thank you.  They are our future colleagues and leaders of health and care and we ask that all providers ensure that students on clinical placement and doctors in new training posts get access to learning and educational support at the highest level.
The People Plan 2020-2021 has been welcomed by many as real commitment to culture change, staff engagement and making the NHS the best place to work.
However, it would be wrong of me not to acknowledge and sincerely apologise for an error in the People Plan. All NHS colleagues should get the support they need and deserve, whatever their personal characteristics, in a culture that promotes equality and diversity. That is core to our NHS values and the NHS People Plan. Unfortunately, we do not always meet these aspirations. One section of the People Plan mistakenly and incorrectly equated colleagues who identify as LGBTQ+ with disabilities and long-term conditions. Identifying as LGBTQ+ is not a disability or a long-term condition, and to have suggest otherwise is offensive. It was an error, but it is an error that shouldn't have been made.  
Many HEE colleagues helped draft the People Plan and we apologise unreservedly for the failure behind these words and have taken action to correct them. It is reminiscent of the place the LGBTQ+ community too often finds itself in that so many of us didn't notice the error. The Executive Team in HEE have agreed to work up new procedures to ensure all documents we produce, or help produce, in the future are appropriately scrutinised to make absolutely certain that issues of equality and diversity are addressed, and this doesn't happen again.  
HEE is proud to have, and remains committed to, our HEERO (Health Education England Rainbow Organisation) Staff Networks, which support members of the LGBTQ+ community and their allies.
We want the People Plan to mark a new future for the NHS and all of us as individuals. It highlights what have we learnt from COVID-19 and leads us to the next important steps of transforming health and care.
We will continue to work together towards the Spending Review and co-design this in the same way we have developed and delivered the leadership and culture priorities of the People Plan. Afterall, look what we can do when we join forces for a common goal – We are the NHS.
Kind Regards,


Wendy
Wendy Reid

Interim Chief Executive 

Health Education England
This Page was last updated on:
7 August 2020