Patient Care and Staff Wellbeing
9 April 2021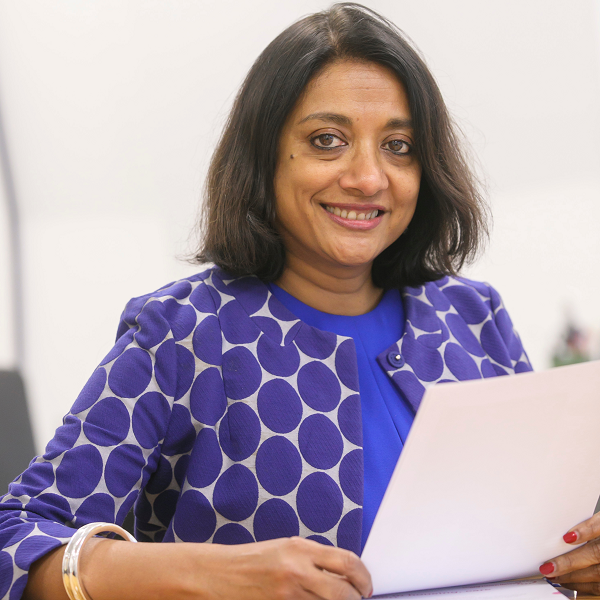 Recent announcements accelerating the delivery of mental health and maternity services will make a real difference in helping health and care services recover following the COVID pandemic.
HEE welcomes the funding which focuses not only on service development and delivery, but also on ensuring we invest in education and training for both the current and future workforce. Afterall, without the right number of experienced clinical professionals the NHS cannot deliver high quality care.
As we enter spring and the days become brighter, we are all hopeful that the pandemic is behind us, and we can see the light at the end of the tunnel. However, we know this has come at a serious cost to 'Our NHS People' and our communities.
HEE is proud to be at the helm of the work aimed at supporting the development of our mental health workforce which has already seen an overall growth (since 2016) of more than 14,000 staff.  This additional £111m investment, which along with committed funding to support the NHS Long Term Plan ambitions for mental health will see a total of at least £261 million being invested into our mental health workforce. 
This is so important in the nation's recovery from COVID and will mean more support for health and care staff who may be impacted by their experiences during the pandemic.
Last year (2020/21), HEE commissioned c6,000 training places as part of our overall ambition to grow the mental health workforce by a further 27,000 by 2024; with plans now set in motion for 2021/22 to increase and build on this even further.
The additional 111m investment during 21/22 will allow us to:
Enable up to 950 recruit-to-train peer support workers to join the mental health, and expand education and training posts for the future workforce including 108 additional Responsible Clinicians, 70 community-based specialist Mental Health Pharmacists, 2,926 Adult IAPT Practitioners, 170 Clinical Psychologists and 750 CYP Mental Health Practitioners
Increase the number of training places for clinical psychology and child and adolescent psychotherapy by 25% and continue to expand psychiatry starting with an additional 120 core psychiatry training programmes in key areas
Develop advanced clinical practice programmes for mental health nursing and AHPs as well as deliver a range of programmes and upskilling initiatives across perinatal mental health, for children and young people and adults and older people, across the range of mental health conditions, including serious mental health problems and in key areas such as crisis, trauma and eating disorders
The COVID pandemic has also impacted on the delivery of many planned clinical services such as maternity. To accelerate the recovery, maternity services will be boosted by an additional £95million this year, part of which will support the recruitment of 1,000 additional midwives and 80 consultant obstetricians to fill an identified workforce gap. 
HEE is working closely with NHS England and Improvement, the Royal College of Obstetricians and Gynecologists and partners. This workforce modelling refresh is critical as it will enhance understanding of the complexity and safety issues facing the workforce taking into consideration the findings from the Ockenden Report, the investigations from East Kent, Shrewsbury and Telford and Morecambe Bay alongside the on-going Health and Social Care Committee enquiry into the safety of Maternity Services, led by Jeremy Hunt.  This also includes the funding of a fellow to lead on key areas of work such as flexible working, rural & urban training, and multi-disciplinary training opportunities.
Again, HEE is pleased to be at the helm of this work, supporting supply, and we are on course to deliver an additional 3650 midwifery training places by 2023. 
Working closely with HEIs we will ensure that our growing maternity and mental health workforce better reflects the communities we serve, and we will continue to work with our partners across the system to develop new roles and skills to better meet the needs of all our communities. There is much more to be done, but funding and plans for 21/22 provide a good foundation for us to be collectively ambitious for the future.
Best Wishes
Navina
Dr Navina Evans

Chief Executive 

Health Education England
This Page was last updated on:
9 April 2021