Professor Wendy Reid reflects on World Sepsis Day
13 September 2018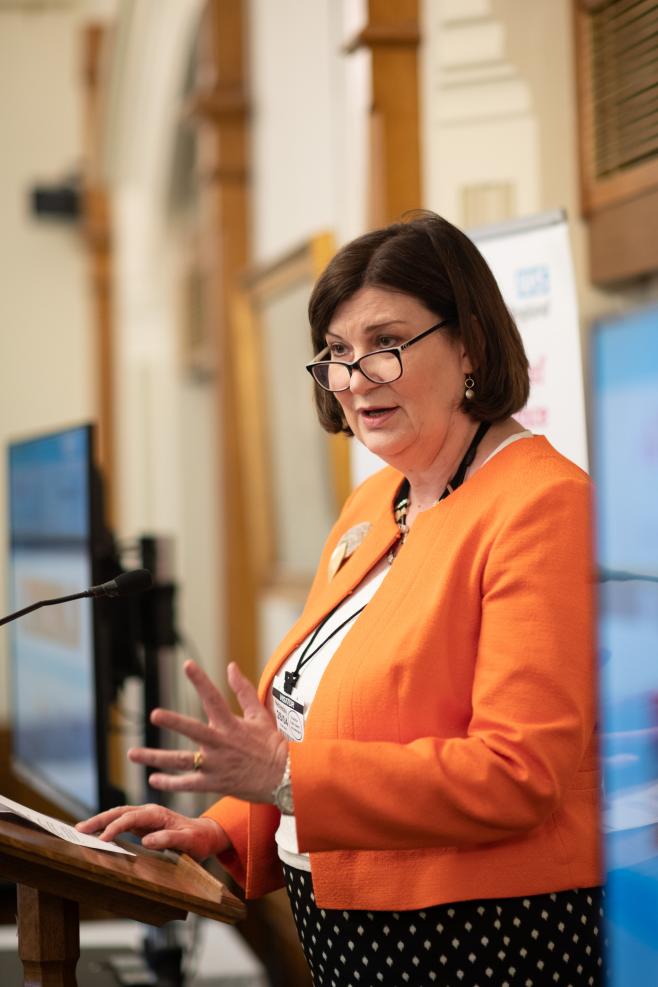 To mark World Sepsis Day, Professor Wendy Reid, Executive Director of Education and Quality and National Medical Director, reflects on our work to raise awareness of the condition among healthcare staff…
"Sepsis is a common condition triggered by an infection which causes the body's immune system to go into overdrive. If it not treated quickly, it can lead to multiple organ failure and even death. There are an estimated 123,000 cases of sepsis per year in England, and around 36,800 associated deaths. It claims more lives than lung cancer - and is the second biggest killer after cardiovascular disease.
Sepsis can be difficult to diagnose as symptoms can vary from person to person, but early identification by healthcare staff is paramount to ensure that treatments are successful. Across the NHS, we have already made progress in preventing deaths from sepsis through early intervention– but there are still further improvements to be made. World Sepsis Day is a timely reminder of the importance of recognising the signs.
Health Education England has committed to work with our NHS partners to raise the profile of the signs of sepsis among healthcare staff. We are responsible for the educational aspects of the cross-system Sepsis Board, led by NHS England, and our work focuses on raising the profile of best practice learning products, and developing new ones, where needed.
So far, our work includes:
launching a new e-learning package aimed at improving the rates of accurate diagnosis and treatment of sepsis in children at an event in the House of Commons,
undertaking research into the availability of sepsis education and training for healthcare staff in England so we know what resources are in use and where gaps exist, and plan activity for improving this, and
launching a new e-learning module on sepsis in primary care, which is available free to NHS staff.
All our work is supported by external partners and stakeholders through a Health Education England sepsis working group, who provide feedback and help to guide our work. We are developing dedicated sepsis educational packages for senior leaders, management and executive teams and another for foundation doctors. We will also support our partners with their work to raise awareness in this area, for example, with the Royal College of GPs to improve education on sepsis in primary care.

I urge you to access our free online resources, and ensure that symptoms are recognised. Please share these with your family members, friends and colleagues, and pass this knowledge on."

Access the materials available on our website.

Posted by Professor Wendy Reid, Executive Director of Education and Quality and National Medical Director