Shining a light through the darkness
20 November 2020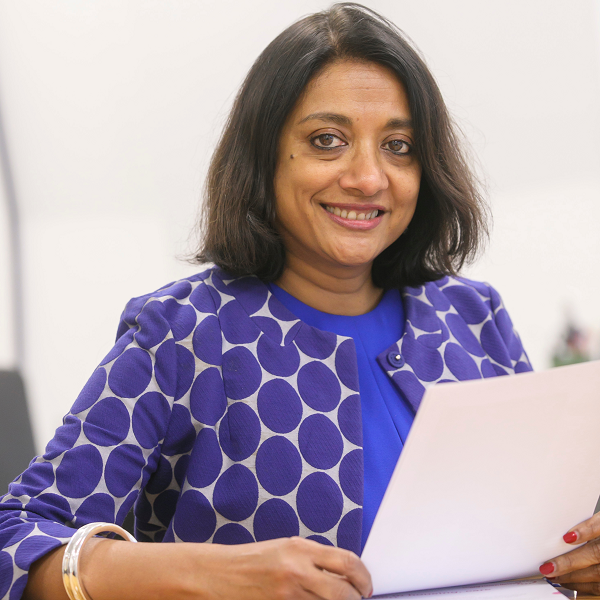 Dear Colleagues,
As with many other festive traditions this year, last weekend's Diwali celebrations were so different and quiet without family and friends being able to follow usual traditions. Diwali is a time to celebrate light over darkness and it is for this reason that in this week's message, I am keen to shine a light on the hard work and exceptional results for our future workforce, which will ultimately have a positive impact on patients with the delivery of an extra 50 million appointments a year.
I am delighted, it's amazing news that HEE has again exceeded its mandated target of 3,250 for GP specialty training recruitment, especially during such a challenging period for the NHS.  This is the highest ever number of GPs entering training with 3,793 posts accepted. However, this isn't a one-off success, HEE has increased GP trainee acceptances year on year for the last seven years. Indeed, this is a 40% increase on the figure of 2,700 recruits when HEE started its recruitment drive back in 2014.  
It is testament to the very hard work of HEE staff who have worked tirelessly to promote general practice as a rewarding career and I would personally like to thank everyone who has contributed to this brilliant success.
The NHS Long Term Plan is very clear that patient care needs to be delivered closer to home wherever possible, and that's why this news is so important, and why we have made this one of our key priorities. We will continue to work with partners across the NHS to redesign the way we deliver 21st century care to patients across the country.
The challenge now is to continue to up our efforts to increase recruits as we move to our new target of recruiting 4,000 trainees, working through training hubs to deliver more GPs and reforming GP Specialty training to make sure it can meet the needs of patients and maintains it popularity.
Attracting more people to the profession means we will have GPs providing much needed care to patients in areas where we need them most now and in the future.
Regardless of the continued challenges facing our NHS People it's so important that we continue to shine a light through the darkness by remaining focused and committed to protecting and maintaining education and training and our future workforce supply.
Best Wishes
Navina
Dr Navina Evans

Chief Executive 

Health Education England
This Page was last updated on:
20 November 2020