SPIN: New to Practice Fellowships Scheme – GP Programme Director blog
31 October 2022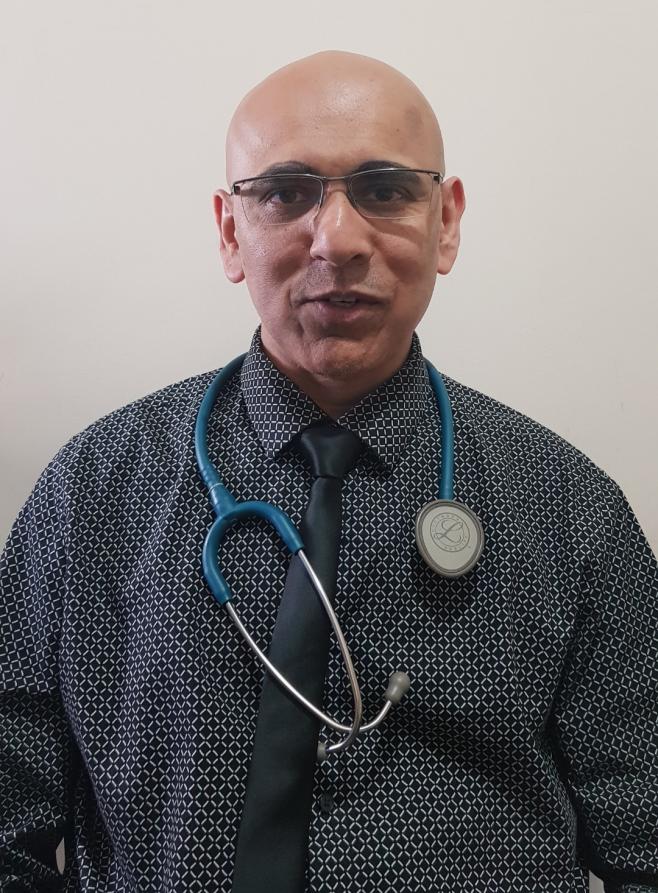 Munir Ali-Zubair, SPIN GP Programme Director (PD) for North East London and Interim GP PD for North Central London, tells us about the many benefits of taking up a SPIN New to Practice (NTP) Fellowship and how the scheme is making a positive impact on the wider healthcare system.
Why have you wanted to be part of the SPIN – New to Practice Fellowship Scheme?
Because I believe it's incredibly important for new GPs and General Practice Nurses (GPNs) to take up permanent roles in Primary Care, and this scheme is a method of achieving that – I enjoy being part of that solution because I feel that I'm tuned in to the challenges and to what needs to happen to address them.
Why is the SPIN – New to Practice Fellowship Scheme so important? (What does it do that other programmes don't?)
The SPIN NTP Fellowship Scheme goes way beyond just ideas and has real financial backing, as well as flexibility that is not always found elsewhere.
When applied correctly, it allows the fellow to start their journey in a strong and positive way. The scheme is important because it's a substantial effort to address an extremely important issue: the shortfall in GPs and GPNs in Primary Care – a problem which, if not addressed, could have significant and long-lasting consequences.
How does it support day-to-day working but also more strategic project work?
The scheme includes important components, such as free mentorship, regular peer support forums, Continuing Professional Development financial support and expert guidance, as well as the opportunity to pursue an area of interest – all of which can help a fellow enjoy a fruitful and more varied working life.
Not only that, but the area of interest they choose to pursue may well allow for two-way improvements in service delivery and, ultimately, better patient care, by giving them the opportunity to apply their newly developed skills or knowledge in their day-to-day practice work as well as adding extra capacity for local priorities and projects, and in new service development.
It can also lead to improved credibility and leave them feeling more valued, with increased job satisfaction – that their work is making a visible, tangible difference.
The scheme is giving our new generation of professionals what many of them are looking for – a portfolio career.
How have partners helped to shape the SPIN – New to Practice Fellowship Scheme?
I believe that closer collaborative working between Primary Care and Secondary Care, and other organisations in community, voluntary or other sectors, is long overdue, and this offer creates a win-win solution for all concerned.  
Where partners, such as secondary care specialists and medical school leads, to name a couple, have shared their insights and worked with us, the results have been well-developed models of SPIN.
Success of the scheme has also relied on the expertise of training hubs, Integrated Care System partners, amongst others, and, of course, Health Education England.
What do Fellows tell you are the most beneficial aspects of the SPIN – New to Practice Fellowship Scheme?
Fellows value being able to choose an area of interest, have peer support to share, collaborate and connect with each other, and, of course, they value the financial support package as well.
What positive impact does the SPIN – New to Practice Fellowship Scheme have (on patients, practitioners and the wider workforce)?
A portfolio career is very likely to contribute to professional development and job satisfaction, as well as increase one's credibility amongst local colleagues.  
Peer support should help to prevent burnout, and we really should support the incoming workforce in this way, shouldn't we?  
A well-developed SPIN NTP Fellowship model can also improve the relationships between various stakeholders within the healthcare system, make the patient journey easier, help upskill the workforce and, ultimately, improve patient outcomes.
What advice would you give to someone thinking of taking up a SPIN – New to Practice Fellowship Scheme?
Don't lose this opportunity! Stop thinking about whether to do it and start thinking about what your SPIN area should be.
Don't choose a SPIN portfolio because everyone's talking about it – choose something that you will actually enjoy, while, at the same time, making sure it is something your GP practice and local community needs.
Speak to your local training hub and SPIN Programme Director for guidance.
Link to appropriate webpages / materials
Find out more:
North East London Fellowships webpage
North Central London – webpage awaiting update currently (see HEE SPIN-NTP Fellowships webpage in first instance)
NHS England Fellowships webpage
This is the second blog in our series looking at the SPIN – New to Practice Fellowship Scheme. Read the first blog by Rachel Roberts, Primary Care Dean for HEE London.
This Page was last updated on:
31 October 2022