Taking positive steps in your AHP career
15 October 2018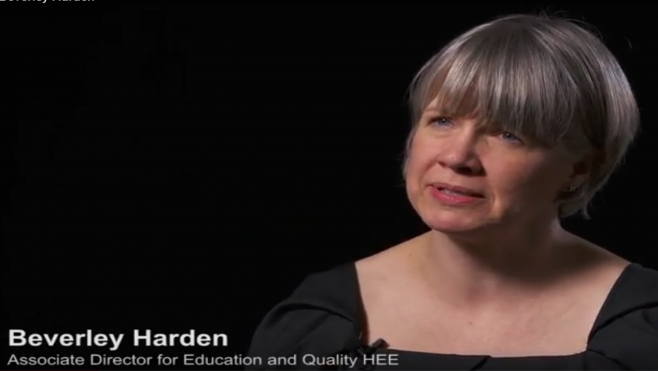 I have had the enormous privilege over my career to shortlist thousands of incredible people across the professions for a variety of roles.
As part of celebrating AHPs on #AHPsDay today (15 October) I would like to draw our combined attention to the breadth of transferable skills AHPs have – something we should be immensely proud of.
AHPs have the potential to be anything they want to be. We are some of the brightest and well-respected members of the workforce, however, perhaps one of the least understood and more isolated (often by choice). We are often seen as professionally aloof, focussed on our clinical work, whilst other colleagues' roles thrust them into the managerial spotlight from an early age.
The learning derived by our nursing colleagues – running wards, carrying the bleep for the hospital and the loneliness of the night shift, builds skills, maturity and confidence. It is hard to understand if you have not had that experience.
Our changing managerial hierarchy, positioning down the end of 'gate kept pathways' and the cross-system workforce in secondary care services has also limited our exposure and role models.
However, all this is within our control. There are role models everywhere (those we would want to emulate, and those not), there is a new and more fluid leadership culture emerging, offering opportunities to lead. There are opportunities everywhere, we just need to align a few enablers.
Enabling change
As leaders we need to know our people, their talents, hopes and aspirations, life needs and believe in and nurture the talents that they perhaps can't see yet.
We need to balance a commitment to serve with developmental opportunities sought to support talent development. Everyone benefits. The hallmark of a good leader is a healthy turnover of well-developed staff delivering high-service commitment, ready to move successfully on in their career journey.
As AHPs our job is to courageously accept and seek out developmental opportunities. This is less about the training programme, although important, it is more about seeking opportunities outside your department and profession.
The aim is to broaden horizons, understand issues from the other side and build the evidence in your CV, matched to exceptional service commitment. Look ahead to jobs you might like to apply for and develop that expertise.
If applying for a project manager role, for example, you will not be shortlisted if you write of your brilliance as a clinician. You stand more chance if you highlight your transferable skills of prioritisation, time management, talk about improvement projects you have run, your networking skills, an attention to detail, your project management qualification, evidence of your wider knowledge of the system, seeking opportunities to lead projects outside of your sphere of influence and tell people about it, what you learnt and of course, your future ambitions.
Applying for your next AHP job
Think transferability of skills - review the job information in detail this is the key. For example, if the job is multi-professional - tell us about your multi-professional experience and transferable skills. Tell us what other people say about you as well. Nothing beats objective comment.
Evidence that you sought out the opportunity to prepare for this next step.
Be confident, be proud of your achievements, be humble not arrogant. Virtually everything is a team endeavour, however, as well as recognising that, also flag the things that you did well and contributed to.