Welcome to the Profession Student Nurses and Midwives, and Trainee Nursing Associates
7 September 2021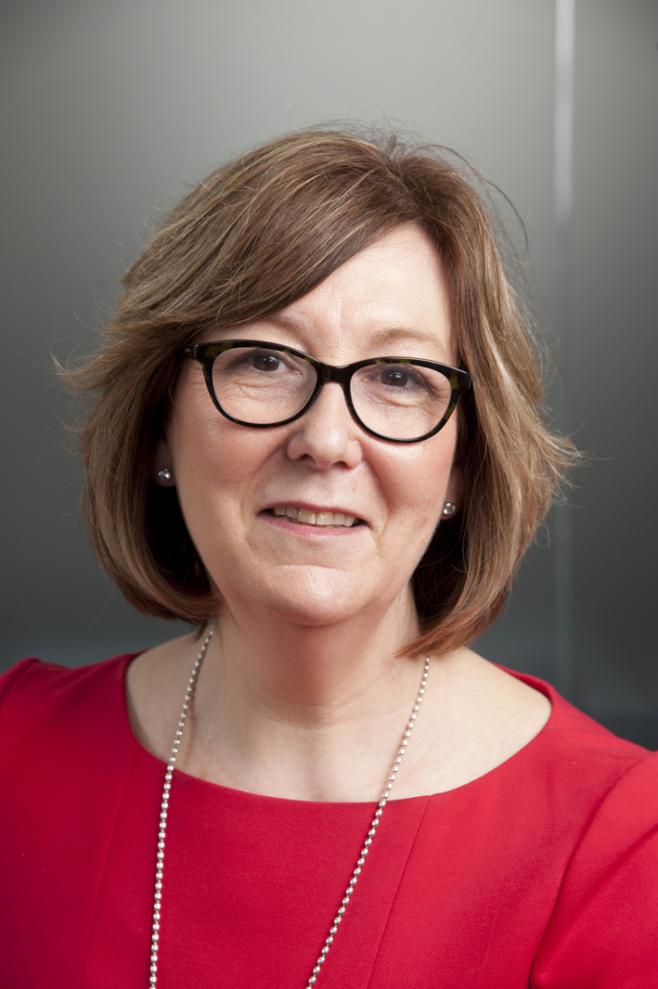 Every Autumn, people from a diverse range of backgrounds, begin their university studies en route to becoming a registered nurse, registered midwife or nursing associate. We are delighted to welcome each and every one to our professions and congratulate them for taking this first step into a challenging yet rewarding career which is full of opportunities.
It's a time of year that causes me to reflect on when I started my nursing training back in September 1978. I made a career choice I have never regretted and have used that learning as a basis from which to further develop my practice. Like me, many others in these professions have high levels of job satisfaction and employability – as an example, 94% of nursing students get a job within six months of finishing their course.
I also reflect on how much nurse education has changed over the last 40 years. Learning is now rightly focused on the evidence base and we seek to develop the leadership and critical thinking skills needed for practice from the outset - but fundamentally it's still about supporting people. I am still in touch with some of the people I did my nurse training with and am amazed how that one qualification has prepared us for such varied careers.     
As you start your degree programme you can expect to build your knowledge through a mix of academic study and practice-based learning within a variety of health and care settings. Over the duration of your programme this experience will equip you for the realities of being a nurse, midwife or nursing associate. In all of these fields you'll have the opportunity to make a real difference to the lives of people each and every day.
I'm proud of the way our professions have evolved to meet the changing needs of our communities and have developed learning programmes that enable flexibility, widening entry into our professions. Our approach now recognises a variety of routes to a nursing or midwifery degree, including the apprenticeship, post graduate entry, blended learning or an undergraduate programme. This provides choice and enables individuals to select the route that best fits with their circumstances. Since the start of the pandemic our universities have also been innovative in their development enabling online delivery as well as the use of the latest in education technology and science with digital and simulated tools available to complement practice learning.
Some of you may be beginning your training as a nursing associate – a role which sits alongside existing healthcare support roles and the registered nurses in both health and social care. This opens up a career to people from all backgrounds and offers the opportunity for those who wish to undertake further learning to become a registered nurse. Trainee roles are available in a variety of health and care settings and there are future career opportunities to take up roles within hospitals, community settings, social care and primary care.
Whatever learning route you have chosen, being a nurse, midwife or nursing associate is as rewarding as it is challenging. Your learning will give you the knowledge and skills you need and will build on throughout your career. It will also open up opportunities to consider further training and specialisation. It can be a tough job and nurses, midwives and nursing associates face many challenges in their day to day working lives but it's also a very rewarding career and one in which you can make a difference to people and communities. As you progress through your programme there is lots of support available both from the university  and in your practice placements. Don't be afraid to ask for help, ask questions and challenge!
Our role at HEE is to support you through our work, in partnership with educators, practice placement providers, clinical leaders and government to ensure that you have a positive learning experience and, as you complete your education, are ready deliver the highest standards of care. Our priorities are to work with others to support the wellbeing of all learners, ensuring a high-quality practice learning environment and continually look at how we can develop and improve. Listening to learners and hearing your views is hugely important to the work we do here at HEE which is why we have an active Student Nurse and Midwife Shared Decision Making Council which brings together student nurses, student midwives and trainee nursing associates at various points in their learning programmes and from across all seven regions in England. This enables us to hear from students and gain thoughts and insights across a variety of areas which can inform how we work together.
It is encouraging to know that more people than ever before want to be a nurse or midwife and HEE is committed to supporting the system to meet that demand. Figures published by UCAS in June show a 21% rise since 2020. This year we have pledged £15m to expand clinical placements and we continue to work with universities to welcome and support the new recruits as they embark on this amazing and truly rewarding career.
As you start your journey now, as prospective nurses, midwives and nursing associates, you have the support of a collective effort across the system – HEE, NMC, universities and primary and secondary care providers are committed to working together to ensure the best possible training now, at the start of your education, and in the future.