What a record-breaking year it has been in education and training for the NHS workforce.
27 August 2021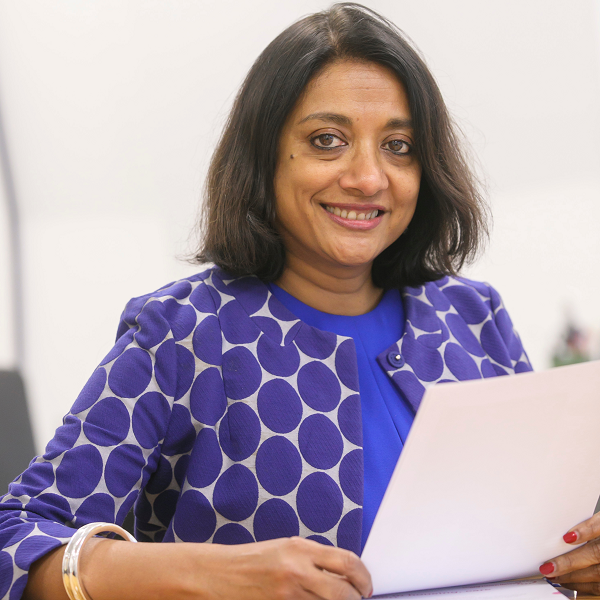 As the summer days start to shorten and many of us return from summer breaks, we look forward to the beginning of the new academic year, with many of our new learners starting their courses and the next generation of health and care staff starting out on their journey. But it is also a time to reflect on the year so far and I am struck by what a record-breaking year it has been in education and training for the NHS workforce.
A total of 78,700 people across the UK applied for nursing courses this year, up 21 per cent on last year and the fourth year in a row there has been an increase in applications. We pledged £15m to fund additional clinical placements across nursing, midwifery, the allied health professions and healthcare science, so that we can build quality experiences for all these learners.
We saw record numbers of doctors joining NHS specialty training programmes this year too, with more applicants and more posts – an increase of 282 doctors over 2020 – showing year on year improvement four years running. Of course, all of this is despite the challenges of the pandemic and what has undoubtedly been a really tough year for the NHS.
But looking forward now, what do we need to focus on over the coming months? We will continue to reform professional education and work with our colleagues at NHS England and Improvement on wider system transformation – leading support for workforce design, building capacity and capability to define innovative workforce solutions which optimise the use of resources.
We will continue to develop our work with the social care system at all levels, promoting an integrated approach to the health and social care workforce and to support integrated care systems to join up their local workforce planning and development of health and social care. We will also work with Government, and our partners in the health and care system, to contribute to the upcoming comprehensive spending review and play our part in ensuring we set the health service on a sustainable path.
I will finish by asking for your help in developing the long-term framework for workforce planning. As we enter the final week of our call for evidence, it is important that we hear from as many people as possible across the system to ensure we get this right. Please make sure your voice is heard so that together, we can build a workforce with the right skills, knowledge and values for now and in the future.
Best Wishes
Navina
Dr Navina Evans

Chief Executive 

Health Education England
This Page was last updated on:
27 August 2021