Young people matter to us and we need to help them.
21 August 2020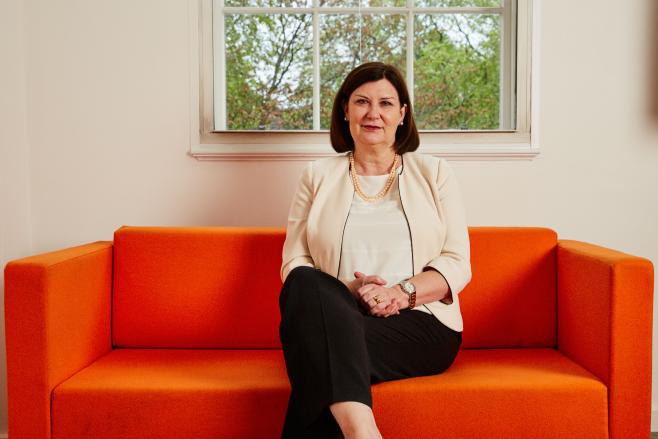 Watching the impact of a series of decisions about A Levels, GCSEs and BTECs on young people serves to remind us that the consequences of COVID-19 go far beyond those infected by the virus. The consequences of a series of, no doubt, well-argued policy decisions have, when seen from a different perspective been devastating and counter to all that we, as a society, profess to support: fairness, equity of opportunity and a level playing field for all regardless of background, race, class. The anguish and anger of students faced with both uncertainty and unfairness has been hard to watch.
I've been reflecting how much the responses of this group of young people have affected me, whilst also being moved by their individual stories. In the face of adversity, they came out as powerful symbols of equity and fairness for all, demonstrating their resilience, as they fought for what they deserved.
These are the kind of people we want in every clinical profession across health and care – people who are passionate, who stand up for what they believe in, both for themselves and others.
These young people matter to us and we need to help them. Our determination to support the 'Class of 2020' into a health career is stronger than ever.
For those receiving exam results and still wondering about their next steps or looking for inspiration on the Health Education England Health Careers website, the NHS offers a quite amazing range of careers. Ask anyone in the street and some of the most obvious will spring to mind – doctor, nurse, paramedic – but there are over 300 professions within the NHS and lots of opportunities for everyone.
The impact of COVID-19 is vast. At HEE, in response to the pandemic we have already had to change how we train people; exams had to change, application and selection processes changed. As well as supporting newly qualified clinicians to start work early, we have also had to ensure training and educational programmes have restarted to coincide with the new academic year. We have a responsibility to support clinicians to get their training and careers back on track, and to maximise new student intakes to protect and grow the future health and care workforce. All of us need to support our future colleagues and ensure the clinical placements they need are available, high quality and flexible. There is a challenge getting everything going after the initial COVID-19 surge however the service cannot exist without its workforce and the contribution of students and trainees is not only significant now, but vital for the future.
COVID-19 has taught us all that life can be unpredictable and challenging. University applicants, existing students and learners, and clinical professionals navigating their route through training throughout their careers all need to have a line of sight of what the pandemic recovery means to them. We are determined to make career paths for them all.
Best wishes
Wendy
Wendy Reid
Interim Chief Executive
Health Education England