Children and young people investment celebration event
Event Location:
Friends House, 173-177 Euston Road, London NW1 2BJ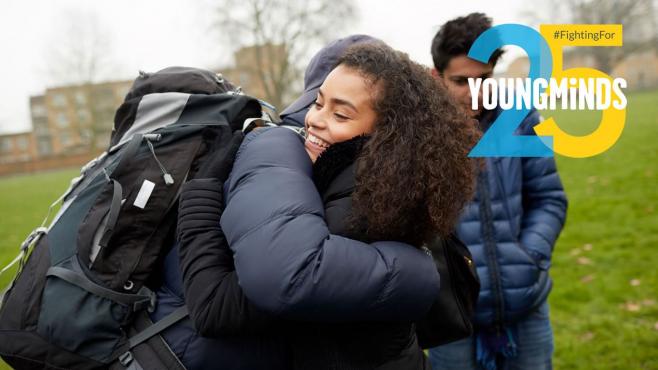 Last year, we invested in 26 local and national projects to help benefit vulnerable children and young people. Next month we are putting the spotlight on the projects and their achievement. We hope you can join us.
The Children and Young People Investment Celebration Event is a showcase of all these excellent projects, their benefits and outcomes. Many of these initiatives are transferable and can be scaled to fit your own needs and we believe attendees will be able to take this learning and apply it in their own local mental health settings.
You are invited to attend the Children and Young People Investment Celebration Event
On: Wednesday 14 November 2018 (10:30 to 4pm)
At: Friends House, 173-177 Euston Rd, London NW1 2BJ. Directions
RSVP: mentalhealth@hee.nhs.uk
This is a free event, with places available on a first-come-first-served basis.
An agenda for the day is available to download from the foot of this page.
At the event you will hear from projects ranging in size and scope - but all making a significant contribution to improving young people' lives across the country.
Attendees confirmed so far include: The Children's Sleep Charity, St Michael's Fellowship, Centrepoint, YoungMinds, Norfolk and Suffolk FT, YC Hertfordshire, Anna Freud, MAC-UK, Hartlepool Borough Council, Charlie Waller Memorial Trust, Psychology4LearningLtd and the Royal College of Paediatrics and Child Health.
The agenda is almost finalised and will feature a mixture of plenary and workshop sessions where attendees can learn more about the projects as well as their products and outcomes. There will also be an opportunity to learn more about the work we are doing in support of the recent Children and Young People's Green Paper in developing the new Education Mental Health Practitioner role for schools.
We wish to invite 'influencers' from the mental health provider sector, including mental health NHS trust leaders, service managers and commissioners, as well as staff actively involved in the shaping and development of local mental health services. Colleagues from education, social care, youth and voluntary services are also very welcome as we are keen to support multi-agency conversations and cross-partnership working.
Places are limited so it is key that attendees can spread their learning and innovation within their own organisation.
I do hope you will be able to attend this event. If not please recommend a colleague who may be interested.