Maternity support worker week 2019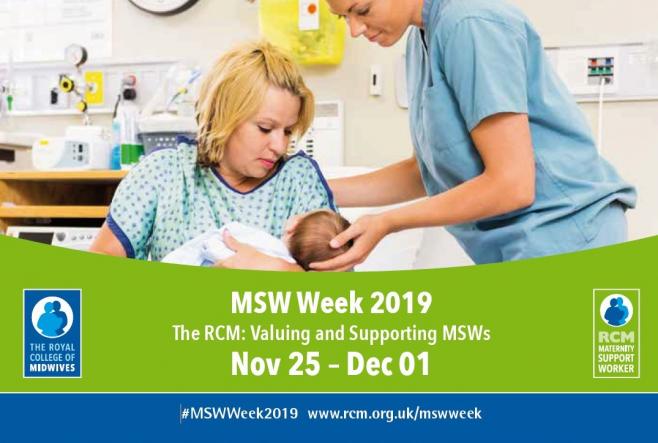 As part of MSW (maternity support worker) Week (25 November to 1 December 2019) representatives from Health Education England's (HEE) maternity programme team will be on hand to answer questions on the English legs of a series of UK study days organised by the Royal College of Midwives.
MSWs are an integral part of the maternity workforce and play an important role in supporting midwives and the wider maternity teams, mothers and their babies through pregnancy, labour and during the postnatal period. However, within the current workforce, the roles, responsibilities and job titles of MSWs in England vary widely.
The team will talk about the work we are doing to introduce and embed a framework for the skills and competences for MSWs to ensure they continue to play a key role in the maternity team, caring for mums and supporting families.
Find out more about HEE and MSWs.
The study days will include a mix of professional subjects tailored for MSWs as well as information and sessions on assertiveness, personal well-being, self-care and content specific to where you work. Speak to your employer or your RCM brand who may be able to support RCM members with the cost of attending events.
The regions and dates are:
England
Leeds - 19 November
RCM HQ London - 20 November 
Exeter – 21 November
RCM HQ London - 27 November 
Manchester - 3 December
Wales
Northern Ireland
Scotland
Places are limited so book now at the RCM website.
What are you doing to promote MSW Week?
Why not promote the work of MSWs by posting Tweets about your job and the people you support. Remember to get permission in advance before posting images.   
Include the hashtag #MSWWeek2019 to share your posts.