National roundtable event for 'blue light' services
Event Location:
Central London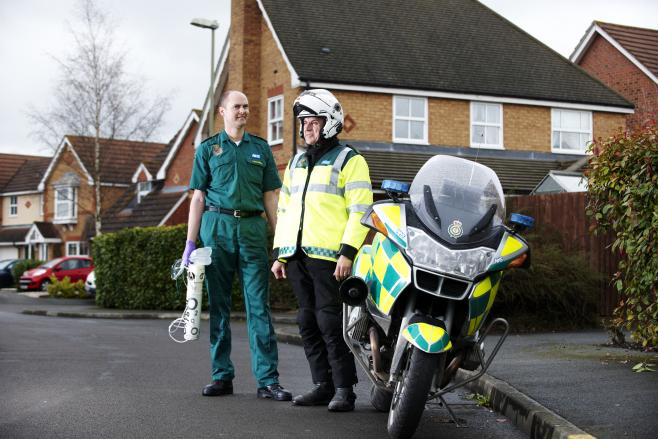 Self Harm and Suicide Prevention Training event
A roundtable training event for 'Blue Light' emergency services
Wednesday July 10, 2019 (12pm - 5pm) in central London.
This roundtable event, chaired by Professor Lisa Bayliss-Pratt, Health Education England (HEE) Chief Nurse, will take place in central London on July 10, 2019.
It will aim to identify current training provision for staff on suicide prevention, including peer and staff support training. We will also look at what post-intervention training provision there is for staff. The ultimate aim is to improve the quality of care both for people in crisis and for staff who are working with them.
This will be a mainly participatory event to allow those attending to share existing good practice and scope further techniques and tools to fill identified gaps. There will also be some brief presentations.
Confirmed speakers include:
Ms Jackie Doyle Price, Under-Parliamentary Secretary for Mental Health, Inequalities and Suicide Prevention. The Minister will speak on national policy and also take part in a short Q&A session with participants. 
Paul Bannister, Paramedic. Paul will talk about his experience of dealing with his mental health issues as a paramedic, and also outline how this led to him becoming actively involved in the 'Our Blue Light' charity. This is continuing the work started by the Mind Blue Light work. The charity has widened the remit originally aimed at 'Blue light' professions, to include the Coastguard, ED staff, community first responders and other volunteers to ensure their mental health and well being is cared for.
Paul Jennings. Paul will share his personal experiences of managing depression, including being detained under section 136 whilst serving as a police officer; experiences that led him to develop the SIM model of care which is now widely used across the NHS. Paul will also share his thoughts about how mental illness can also bring a new perspective on life; that there are always positives behind the negatives if you are prepared to look hard enough.
Penny Fosten from the National Suicide Prevention Alliance.
For more information, contact the HEE Mental Health team.