Applications are still open for the next generation of Topol Digital Fellowships
21 November 2022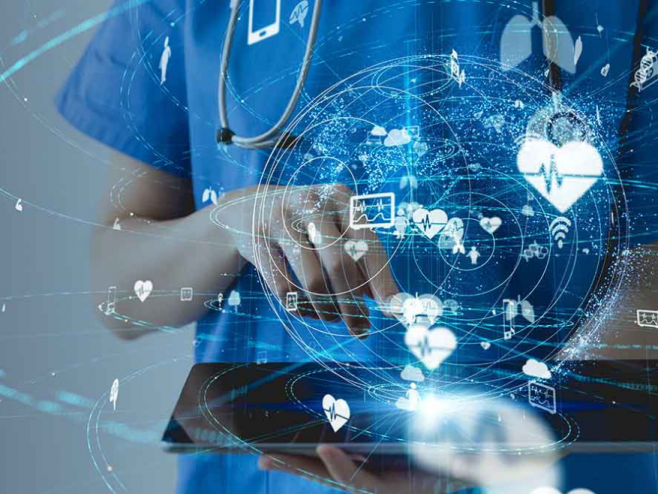 The deadline quickly approaches for Topol Digital Fellowships, after three previous years of successful cohorts.  
The Topol Digital Fellowship, run by Health Education England provides health and social care professions with key skills and specialist training to support fellows develop a digital project in their own organisations that will improve the efficiency and quality of patient care.  
The 12-month programme consists of regular learning sessions, talks from digital health experts and online community drop-in sessions. Fellows will also be supported through several workshops which aim to build their confidence, knowledge, and skills to be able to lead on their projects.  
For the first time in the Topol Digital Fellowship, Cohort 4 is now open to both clinical and non-clinical professionals in the NHS. Previously, it has only been open to clinical staff working for the NHS. 
Monsey McLeod, Lead Pharmacist Medication Safety and Anti-infectives Research at Imperial College NHS Trust, took part in Cohort 1 of the Topol Programme. Monsey aimed to investigate electronic hospital prescribing to improve medication safety and reduce patient harm.  
Monsey McLeod said: "Throughout the fellowship, I have been privileged to have met and learned from inspiring digital leaders, innovators, disruptors, policymakers, and educators. The experience has deepened my understanding of strategic planning and execution of digital transformation projects and provided me with new tools to shape my work." 
Meet more of our Fellowship Alumni here.  
Patrick Mitchell, Director of Innovation, Digital and Transformation, said: "I am delighted that the Topol Digital fellowship is now open for a 4th year and provides opportunities for both clinical and non-clinical. The diversity of applications in previous years has been inspiring and it has been an honour to witness all the great successes that have come from the Fellowship so far.  

Not only do fellows expand their knowledge and skills on digital transformations, but they develop as individuals as their confidence and professionalism grows throughout the programme." 
More information on the Topol Digital Fellowship can be found here.  
Applications for the next cohort of Topol Digital Fellows, closing 1 December 2022. 
This Page was last updated on:
21 November 2022