Award-winning article on supporting the Learning Disabilities workforce
20 August 2019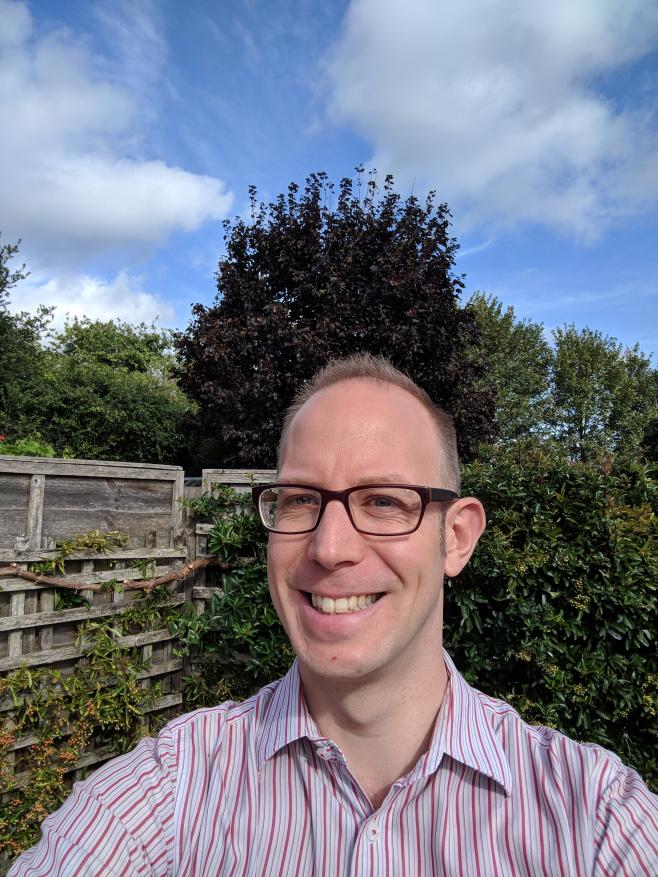 An academic article co-authored by George Matuska, Clinical Lead in Intellectual Disabilities at Health Education England (HEE) South (pictured), has been recognised in an award granted by the publishers of the Tizard Learning Disability Review.
'Workforce development: perspectives from people with learning disabilities', written with Jill Davies from Oxleas NHS Foundation Trust, was highly commended by the judges in the 2019 Emerald Literati Awards.
The article highlights a project commissioned by HEE across Kent, Surrey and Sussex that sought to gain the opinions and perspectives of individuals who have learning disabilities on the skills and qualities they seek in the workforce who support them.
George, who is also HEE's national lead on autism, said: "I am very honoured to receive the award from such a well-regarded publication read by a broad spectrum of professionals.
"The study gives us a greater insight into the workplace needs of people with learning disability. We captured the views of some 72 people with complex learning disabilities and parents whose children had complex needs."
Professor Lisa Bayliss-Pratt, Chief Nurse at HEE, added: "I congratulate George and Alison on winning this award for an important article that recognises that with the right level of support and care, people with a learning disability can make a significant contribution to the workplace and employers, while empowering themselves to lead independent lives."
HEE in Kent, Surrey and Sussex continues to support the workforce that supports people with learning disabilities through its local programme as well being a partner in the national Transforming Care Programme and the Sustainability and Transformation Plans. The report arising from the current project fed into the local work going forward and the evidence presented will ensure that issues are considered across the life span and different parts of the workforce.
The Emerald Literati Awards were established to celebrate and reward the contributions of authors and reviewers to scholarly research. 
Find out more about our work on transforming the Learning Disabilities workforce.
This Page was last updated on:
20 August 2019