GP specialty training acceptances continues to break records – highest number ever seen in the NHS
21 July 2020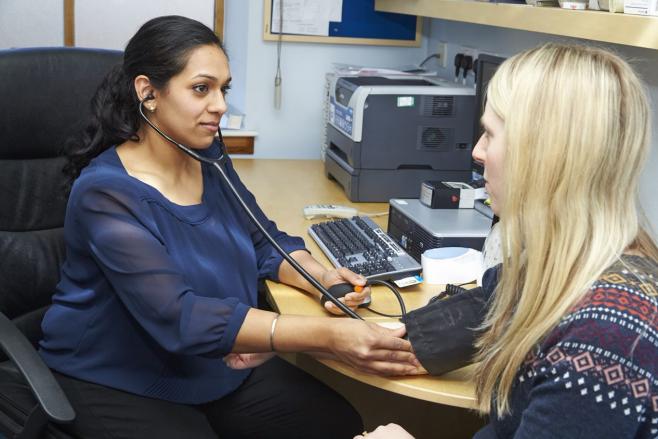 Figures released by Health Education England (HEE) today show that it is well on course to beat its 3500 target for recruiting doctors in training to General Practice this year.
So far, after the initial rounds of recruitment, there have been 3441 acceptances, the highest ever figure for this stage in the recruitment process and the highest number of trainees entering general practice specialty training that the NHS has ever seen at this point.
This is up 15% from 2019 when there were 2891 acceptances and an increase in numbers for a third year in a row.
HEE is still recruiting to general practice this year and the next round opens at the end of this month.
The final overall total for this year will be known in the autumn.
The published Round 1 and Round 1A figures also highlight good increases in fill rates across other key specialties including core psychiatry which has seen a 100% fill rate.
Professor Sheona MacLeod, Acting Director of Education and Quality and Executive Medical Director, Health Education England said:
I am really pleased that we have good fill rates across all medical specialties at such a challenging time for the NHS. The improvement in fill rates is especially important in psychiatry, reflecting the increasing recognition of the importance of mental health. 'Doctors in training have made a significant contribution to the response to the COVID pandemic and it is encouraging that so many of them are now choosing to progress their specialty careers.

This is good news for the NHS and will support the delivery of high quality care to patients across the country.
Professor Simon Gregory, Deputy Medical Director, Primary and Integrated Care, Health Education England said:
We are delighted that trainees are continuing to apply for GP specialty training in such high numbers. It shows that our campaign to highlight General Practice as a rewarding, sustainable, flexible career continues to appeal to such amazing applicants.

It's great that so many doctors are choosing a career in general practice. I would like to thank everyone who is working hard to promote GP Specialty Training.
Dr Kate Lovett, Dean at The Royal College of Psychiatrists said:  
I'm absolutely delighted that we have achieved a 100% fill rate this year for doctors choosing psychiatry for their specialty training. There's never been a more important time to address mental health need in the country.  

We need more psychiatrists to meet demand both now and for the future. Our campaign to attract the brightest and best doctors to the specialty has been steadily building over the last few years. This result is down to the hard work and determination of many to showcase the very real difference good psychiatric care makes to people's lives.
HEE is working with employers to support successful applicants who need to defer their start date due the impact of the COVID-19 pandemic.  HEE has also commissioned an independent review of all recruitment processes affected pandemic including a comprehensive Equality Impact Analysis to ensure robust plans are in place for future rounds of recruitment.
Specialty recruitment is on going and Round 2 opens at the end of the Month.  Final numbers for this year will not be known until the Autumn.
HEE has released all specialty fill rate figures for Round 1 and Round 1 A and they are available to view.