Health and Care leaders mark 1,000th nursing associate milestone
7 June 2019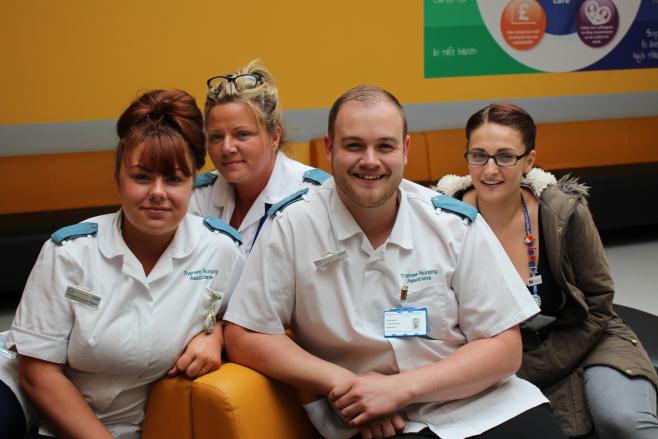 More than 1,000 people are now registered as qualified nursing associates, the Nursing and Midwifery Council (NMC), Health Education England (HEE) and the Department of Health and Social Care (DHSC) are celebrating today.
This England-only role bridges the gap between healthcare assistants and registered nurses, offering new career opportunities to thousands of professionals, and contributing to the delivery of better, safer care for people across the country in a variety of health and social care settings.
7,000 students have begun training since the role was agreed in January 2017, and HEE aims to more than double that and recruit a further 7,500 in 2019 as the programme continues to expand.
The new workstream forms a vital strand in plans to increase the NHS workforce announced on Monday (June 3) as part of the NHS Interim People Plan.
Professor Ian Cumming OBE, Chief Executive, Health Education England said:
"We are delighted to have reached this significant milestone, with hundreds more nursing associates set to join the register in the coming weeks.
"This shows the continuing appetite for this exciting new profession, developed by HEE, which not only strengthens patient care, but provides a wealth of new opportunities for our much-valued health and care workers."
Full NMC press notice can be found here