Health Education England adds new midwifery degree to its ambitious blended learning programme
16 June 2021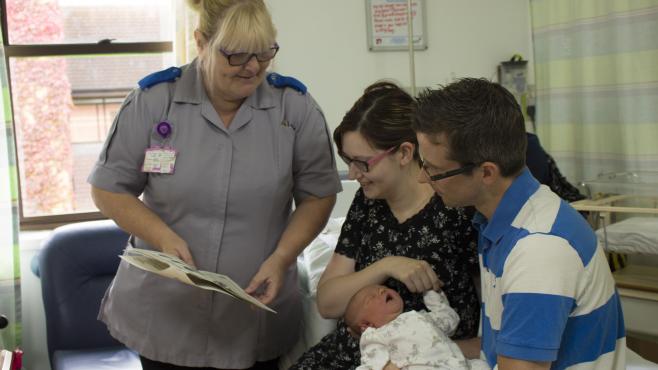 The introduction of a new blended learning degree in midwifery moved a step closer today as Health Education England announces the four universities who will deliver the degree by March 2022, they are:  
•         Birmingham City University;  
•         University of Leeds – school of healthcare;  
•         University of the West of England; and  
•         University of Worcester  
Midwifery is the latest edition to be included in HEE's blended programme portfolio. It joins the nursing degree that was announced in July last year to help boost the nursing workforce and support the vision to open up the nursing profession to a much wider group of people. Students have the option of studying for a Bachelor's degree or MSc, depending on their previous qualifications and institute they choose to study with. Those who study the Bachelor's degree course will have the option to study for a Master's or specialist area of midwifery if they want to. Those who already have a degree in certain subjects may be able to go straight to a Master's degree.
Each university will provide practical experience opportunities in locations the student finds convenient to them, while all other aspects of their training will be delivered using remote, digital technologies.  Trainee midwives will be able to choose any university offering the blended learning degree, regardless of where it is the country and focus more on where they may want to get their practical experience.  
Patrick Mitchell, Director of Innovation and Transformation, Health Education England, said:  
"Blended learning approaches have been used in varying levels to educate healthcare professionals. Following our successful introduction of a fully integrated blended learning nursing programme there has been a surge in interest in its use for other healthcare professional education and training. 
"With this in mind, we are planning to broaden this innovative programme at pace and the introduction of a midwifery degree is an important and next step." 
Professor Jacqueline Dunkley-Bent, Chief Midwifery Officer OBE said: 
"This is an exciting time for midwifery education. Blended learning is a significantly different way to train and upskill people to become midwives that will give future students a chance to study in a more flexible and accessible way, while supporting the growth of a digitally ready, expert and professional NHS 21st century workforce." 
The courses will take advantage of current and emerging innovative technologies while appealing to a wider range of potential students who, for example, have to balance study with other commitments such as having a young family or a caring role, have challenges in relation to travel or the remoteness of where they live.  It is also intended to appeal to those who have a particular interest in technology and using their digital skills to study and in their burgeoning healthcare.  
A range of technologies will be used including Augmented Reality, Virtual Reality, Simulation, Avatars, gaming and Virtual Learning Environments (VLE) students will get easy access to new and emerging technologies giving them, and their future employing trusts, stronger digital capabilities. Students will still get important practice experience, spending up to 50 percent of their training time in practice settings already agreed with health and care providers across England.  
To find out more about HEE's Blended Learning Programme visit: https://www.hee.nhs.uk/our-work/blended-learning/blended-learning-faqs