Health Education England Chair congratulates first graduates of nursing apprenticeship degree scheme
10 February 2020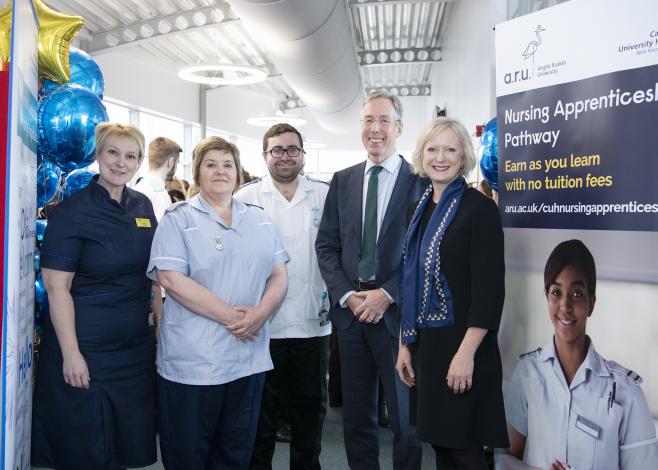 Sir David Behan, Chair, Health Education England joined celebrations to mark the achievements of 17 students who are among the first in the country to complete a ground-breaking nursing apprenticeship degree scheme.
The students from Cambridge University Hospitals NHS Foundation Trust (CUH) are all former healthcare support workers. They undertook a mixture of on-the-job training the wards at Addenbrooke's hospital and studies at Anglia Ruskin University to earn their BSc (Hons) Nursing Degrees over four years.
Sir David Said:
I would like to congratulate the students on their hard work and dedication which has seen a number of them  become registered nurses and others begin their journey to becoming a registered nurse. This is fantastic news not only for the Trust who have gained 17 new nurses, but more importantly for the patients they care for.