Health Education England chief marks Holocaust Memorial Day renewing calls to become an anti-racist organisation
27 January 2022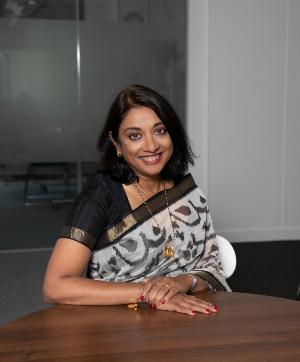 HEE chief executive Dr Navina Evans has marked Holocaust Memorial Day by visiting the Wiener Holocaust Library in London – one of the world's most extensive archives on the Holocaust and genocide.
Today's commemoration falls on the anniversary of the liberation of Auschwitz. It remembers the millions of people who were persecuted and killed at the hands of the Nazis for reasons including their ethnicity, their religion, their political beliefs, their sexual orientation and their disabilities.
Navina said: "Antisemitism, and the views that led to the terrible events of the Holocaust, are still present in society today. They manifest themselves in a myriad of ways, and against various groups in society.
"I see antisemitism as part of racism, and therefore, I see fighting antisemitism as part of our work to be an anti-racist organisation - another opportunity to improve ourselves and confront our own prejudice and unconscious bias."
She added: "Speaking out against injustice or poor behaviours is a choice, and it isn't always an easy one. However, it is a crucial part of being anti-racist and making the world and our workplace a better place for everyone."
Health Education England has made a public commitment to become an anti-racist organisation and will be launching a series of initiatives throughout the year.