Health Education England events to mark Nursing Week 2021
10 May 2021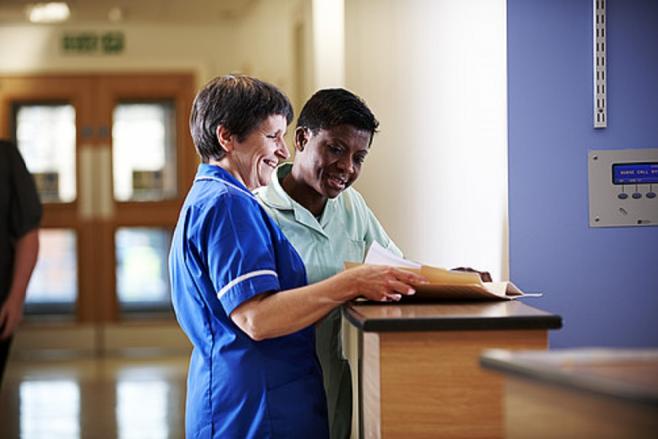 Health Education England will be marking Nursing Week 2021 (6 to 12 May) with a series of events highlighting the role nurses play in the delivery of care to patients.   
Nursing Week is an annual event which aims to put the spotlight on the thousands of incredible nurses across the country and around the globe and their fantastic efforts to support and improve the lives of the patients.   
The events are:  
Podcast - A conversation between two nursing students as they look back at their personal journeys to becoming a qualified nurse and midwife and a look towards the future;
A Facebook live event led by HEE's NHS Health Careers team on the entry routes into nursing where people can quiz their careers expert on kick starting a nursing career; and  
An on-line event in partnership with UCAS where current and student nurses will talk to young people about their careers and experiences of working during the pandemic.  
Health Education England are also planning Twitter chats with students and educators later this month exploring the role and public perceptions of nursing and midwifery, and their roles in the future. Look out for details on HEE's twitter account.

 
Professor Mark Radford, Chief Nurse, Health Education England said:    
I am delighted that HEE will be marking this key date in the national calendar with a range of events highlighting the vital role nursing plays in delivery of care across many settings and sectors, from people's homes, hospitals, community, mental health and learning disability services.  

It will be a great opportunity to hear from the nurses themselves about their personal experiences as well as a chance to find out more about a career in this fantastic and rewarding profession and learn more about the various routes into nursing roles.
How to join the events:
To hear the podcast go to https://anchor.fm/health-education-england/  
To take part in the twitter chats go to: https://twitter.com/NHS_HealthEdEng  
For more information on the Facebook live event go to 
https://www.healthcareers.nhs.uk/career-planning/events/health-careers-facebook-live-routes-nursing   
To find out about careers in nursing https://www.healthcareers.nhs.uk/we-are-the-nhs/nursing-careers