Health Education England welcomes international celebration of the role of nurses
12 May 2020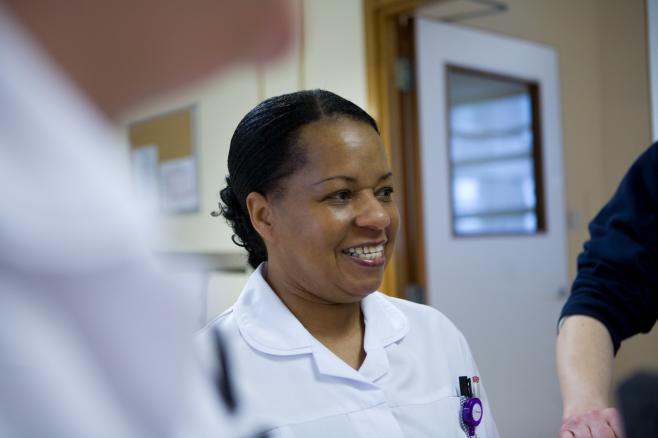 Today is International Nurses Day, a day to celebrate the vital role that nurses play in delivering care to patients across the globe. 
Professor Mark Radford, Chief Nurse, Health Education England said:
I am very proud to be a Nurse and part of a diverse profession that is one of the most universally valued and trusted across the globe.

It means you are part of someone's life at their most vulnerable, providing expertise support, advocacy and compassion, even in the most difficult circumstances, I absolutely love my job. Nurses have been at the very heart of delivering care to patients in the fight against COVID-19 and we have seen thousands of student nurses agree to take up placements. This is truly humbling. 

I want to thank every student who has opted in during these challenging times, and also those who haven't been able to do so. They are the future of our profession and I am very proud of them all. Working with Ruth May, the Chief Nursing Officer, I am on a mission to Transform the perception of nursing for a better future and one where our skills and expertise are valued and our future generations see the opportunity that a career in nursing can offer.
This annual day which began in 1965 was created by the International Council of Nurses to mark the hard work of nursing staff around the world.