HEE's Chief Nurse welcomes massive jump in applications for nursing degrees
8 July 2021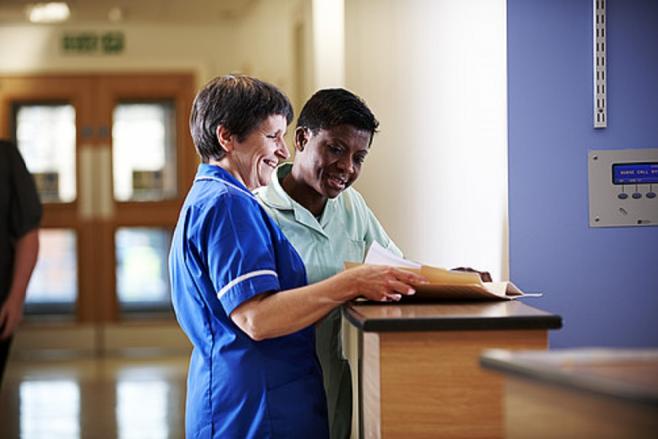 Figures published today by UCAS which show a record rise in the number of university applications to become nurses has been welcomed by Health Education England (HEE). 
By the 30 June deadline for 2021 applications – a total of 78,700 people across the UK had applied for nursing courses, compared to 64,980 last year. This is up 21% per cent on last year and marks the 4th year in a row that there has been an increase in applications. 
Professor Mark Radford, Chief Nurse, Health Education England, said: 
"It is great to see applications increase for the fourth year in a row, and by such a big margin. The latest figures represent a whopping 42% growth in applicants from 2018 - an increase from 55380 in 2018 to 78700 this year.
"This is fantastic news when you consider what a really tough year for the NHS and I continue to be in awe of truly outstanding commitment of nurses across the country in these challenging times. 
"We will work with our outstanding universities to welcome and support many thousands of new recruits to embark on this amazing and truly rewarding career." 
For more information on becoming a nurse and hundreds of other career options in the health service, visit the NHS Health Careers website here: https://www.healthcareers.nhs.uk/we-are-nhs/we-are-nhs