HEE Chief Executive calls for a collaborative approach to delivering a sustainable NHS workforce
20 November 2020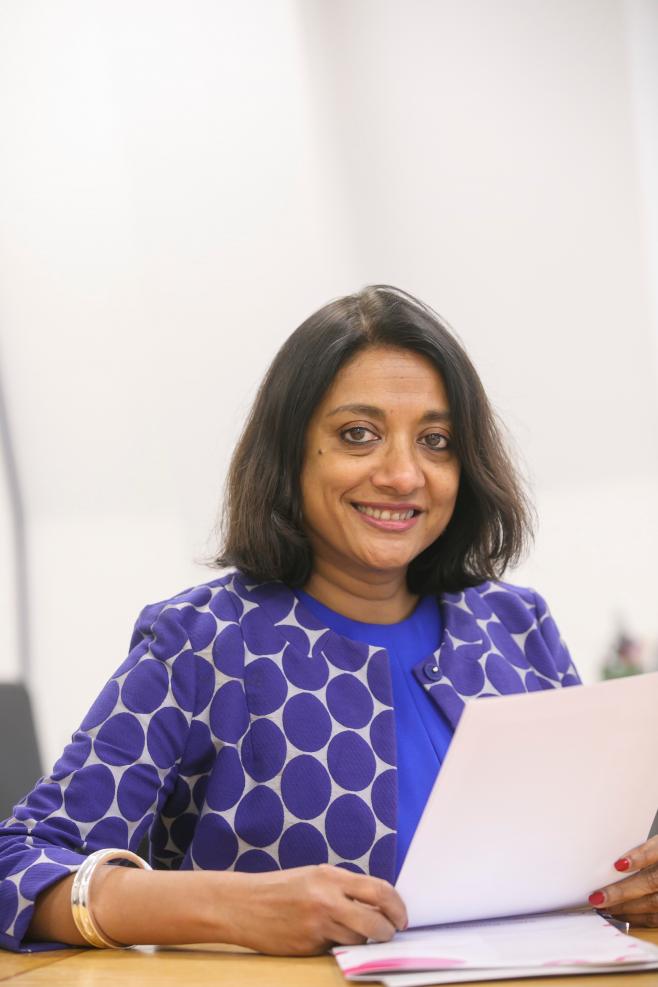 Health Education England's commitment to working with the British Association of Physicians of Indian Origin (BAPIO) to deliver a sustainable healthcare workforce was outlined by Chief Executive Dr Navina Evans who joined delegates at their annual conference which kicks off today.
This year's three day virtual event covers a wide range of issues including, International recruitment, NHS Leadership, workforce challenges, the impact of Covid-19 and staff health and wellbeing.  
Dr Evans welcomed the launch of the British Indian Nurse Association, which has been developed by BAPIO to work with partners to provide the pastoral support for newly recruited internationally-qualified nurses.   
She also outlined the importance of the partnership between the two organisations to support the development of international recruitment programmes taking advantage of the NHS's global reputation and its education and training capabilities. 
Dr Evans said:
"The events of this year have reinforced that a high-quality, skilled, compassionate, flexible and educated healthcare workforce for the future must remain a key focus in the present day.  
Delivering a sustainable healthcare workforce is our objective in HEE, and the challenge we face is not a national one, but a global one.   
To succeed in delivering a sustainable healthcare workforce all parts of that complex machinery need to cooperate and collaborate – no one organisation or locality can succeed alone which is why I am here today, advocating a collaborative approach." 
Dr Evans will take part in a second session on Saturday 'The Leadership: To be led or not to be led, is it our destiny?' where she will talk about her leadership journey and aspirations.  
The BAPIO is a national voluntary organisation established in1996 with a commitment to the principle of providing high quality patient care through the National Health Service (NHS). It actively promotes the principles of diversity and equality with the aim of "Empowering doctors and dentists to be beacons of leadership and professional excellence."  
The conference runs from Friday 20 November to Sunday 22 November.