Highest ever GP trainee acceptances in NHS history announced as HEE continues to smash records
17 November 2020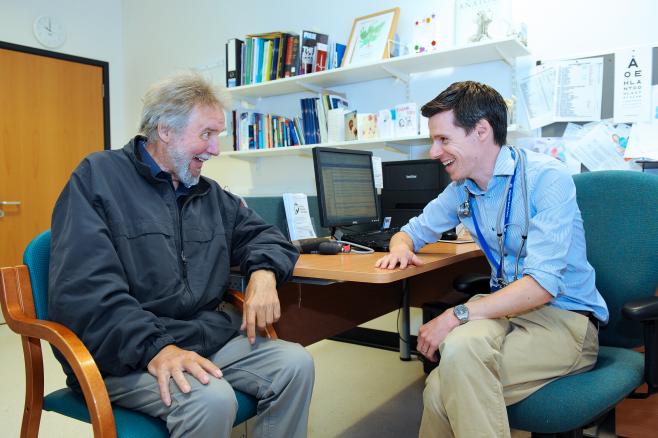 Figures published by Health Education England (HEE) today show the highest ever number of GPs entering training with 3,793 posts accepted, exceeding the mandated target of 3,250. HEE has increased GP trainee acceptances year on year for the last 7 years.
This figure represents  a 40% increase on the figure of 2,700 recruits when HEE started its recruitment drive back in 2014.  
Dr Navina Evans, Chief Executive, Heath Education England said: 
"I am delighted, it's amazing news that HEE has once again exceeded its mandated target for GP specialty training recruitment.  It is testament to the very  hard work of HEE staff who have worked tirelessly to promote general practice as a rewarding career and I would personally like to thank everyone who has contributed to this brilliant success.
"The NHS Long Term Plan is very clear that patient care needs to be delivered closer to home wherever possible, and that's why this news is so important, and why we have made this one of our key priorities. We will continue to work with partners across the NHS to redesign the way we deliver 21st century care to patients across the country." 
Health and Social Care Secretary Matt Hancock said:
"It is fantastic to see a record number of doctors choosing general practice as a future career. GPs sit at the heart of local communities, providing care and comfort to generations of families.
"We will deliver an extra 50 million appointments a year. I'd like to pay tribute to Health Education England for their hard work in promoting general practice and their support in redesigning care."
Professor Wendy Reid, Director of Education and Quality and National Medical Director, HEE, said:
"This is fantastic news for the NHS and for patients. It reflects the considerable efforts of our staff to achieve this great success especially during such a challenging period for the NHS. I am so grateful to everyone who has played their part.
 "The challenge now is to continue to up our efforts to increase recruits as we move to our new target of recruiting 4,000 trainees, working though training hubs to deliver more GPs and reforming GP Specialty training to make sure it can meet the needs of patients and maintains it popularity."
 Professor Simon Gregory DL, Deputy Medical Director, Primary and Integrated Care  Health Education England said: 
"I am absolutely thrilled about this news, as a GP myself it is so fantastic to see my beloved specialty is continuing to be a very popular career choice for so many people.
"It shows that HEE is meeting the challenge of promoting general practice  and all it has to offer as a rewarding career. Attracting more people the profession means we will have GPs providing much needed care to patients in areas where we need them most now and in the future."