Innovative HEE team get shortlisted for HSJ Award
18 November 2020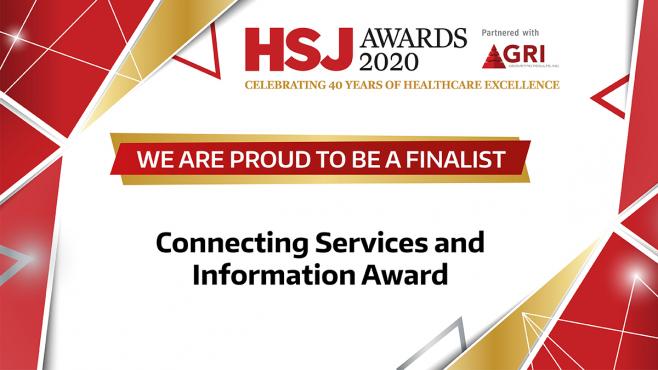 Health Education England is delighted to announce its national NHS Library and Knowledge Services team has been shortlisted for the Connecting Services and Information Award at the 2020 HSJ Awards. Focused on helping frontline clinicians talk with patients, their initiative on 'Improving access to Coronavirus information for specific patient groups and in accessible formats' was shortlisted despite the tough competition from over 1000 entries.
The HSJ said Health Education England team has been selected based on their ambition, visionary spirit and the demonstrable positive impact that the project has had on patient and staff experiences within the health and care sector.  
The NHS Library and Knowledge Services team recognised that the health and care workforce needed easy access to reliable information on Coronavirus. They quickly saw the need to free up the time of local NHS knowledge and library staff working on the front line with their healthcare colleagues, action was necessary to avoid duplication of effort. A single space was needed to signpost to information about Coronavirus for specific patient groups and for people who need information in accessible formats. Work started on 20 March 2020 to develop a central online resource – a gateway to quality health information and to date has been accessed close to 50,000 times.
Sue Lacey Bryant, National Lead for NHS Library and Knowledge Services, said: "We are delighted to be shortlisted for this award, not least as a mark of recognition to the team but also to spotlight the important contribution of Library and Knowledge services to the NHS. "
The full list of finalists for the 2020 HSJ Awards can be found on https://awards.hsj.co.uk/2020-shortlist
Winners will be selected ahead of the ceremony, which will take place virtually in March 2021