Interim NHS People Plan published today
3 June 2019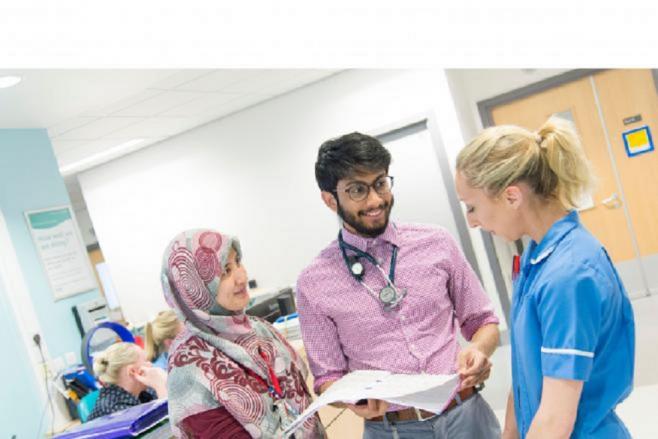 NHS England-Improvement and Health Education England have today published the interim NHS People Plan, setting out the vision for how people working in the NHS will be supported to deliver the NHS Long Term Plan and identifying actions we will take in 2019/20 to help them.  
HEE is supporting this plan to create a future workforce to care for a population that will have more complex conditions, be more aware of their care needs, and have growing expectations of what the care system should deliver with and for them. This will be a larger NHS workforce, with new roles, new routes in, professionals working in multi-disciplinary teams, greater flexibility and increased opportunity, diversity and social mobility; in short, more but different.
Sir David Behan, Chair, Health Education England says:
"We need to ensure all staff can develop the necessary knowledge and skills they will need to work differently in the 21st century NHS, and the national bodies will work collaboratively to achieve this – Higher Education Institutes, professional regulators, Royal Colleges , employers, NHS England , NHS Improvement, NHS X (a new joint organisation for digital, data and technology) and HEE .
"In developing this interim plan we have role modelled a more collaborative and inclusive approach, which we will seek to continue over the coming months as we build further on today's plan. By working together we will be more effective, more efficient and ensure that we provide safe, high quality care."
Today's plan calls for the NHS to put all staff front and centre of the way it operates to make the NHS the best place to work so that we can attract and retain the very best people - including within our own organisation. Along with other NHS organisations we must collectively focus on our people including working environment, career development and ways of working."
Over the coming months, widespread engagement will take place from which an offer will be developed for all NHS staff.
HEE will be taking forward a number of commitments to make immediate progress on people and workforce priorities during 2019/20 and to inform the full People Plan, including:
Delivering a rapid expansion programme to increase nurse clinical placement capacity by 5,000 for September 2019 intakes (tackling the nursing challenge)
Developing, with relevant partners, a range of options for expanding accelerated degree programmes and part-time study, to widen access to medical careers (developing 21st century care)
Considering actions to encourage more clinicians and people from outside the NHS to take up senior leadership positions.
A copy of the report and summaries can be found here.