Major investment announced to increase learning disability workforce
17 July 2019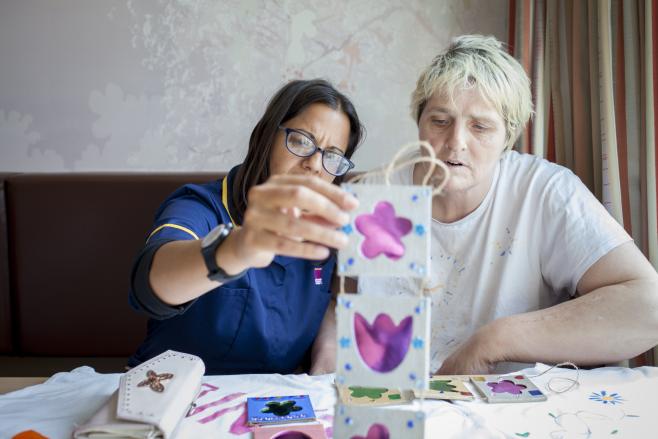 Health Education England (HEE) has confirmed today that it will invest £2 million in 2019/20 to boost the learning disability workforce with an extra 230 registered nurses and 150 trainee nursing associates.
The significant investment will provide: 
A 2 Year registered nurse apprenticeship for nursing associates who wish to become learning disability nurses;
A new Post-Graduate Learning Disability Apprenticeship and
A new Undergraduate Learning Disability Apprenticeship;
Additional money for investment in a targeted awareness campaign
Sir David Behan, Chair, Health Education England said:
"Increasing numbers of people with learning disabilities have some of the most complex health and care needs. Learning disability nurses have an important role in meeting those needs. We know there is a shortage of learning disability nurses which is why we are taking this action to invest in educating and training more of them."
Professor Lisa Bayliss-Pratt, Chief Nurse, Health Education England said:
"This is the first step in increasing the capacity and capability of the learning disability (LD) nursing workforce. Between now and the 31 March 2020 we will be working closely with service and education providers to welcome an additional 380 people with the right values and ambitions to deliver the best possible care to people living with learning disabilities,their families and loved ones."
Ruth May, chief nursing officer for England said:
"Extra investment in nurses to help patients with a learning disability is good news for thousands of families.
"Learning disability nurses are a vital and highly specialised part of the nursing profession, working with some of the most vulnerable people in our society, and making a positive difference to their lives.
"The NHS Long Term Plan sets out an ambitious but practical set of measures for better patient care, and with nurses continuing to be the absolute bedrock of millions of patients' care, there has never been a better time to consider nursing as a career."
Professor Brian Webster-Henderson, Chair of the Council of Deans of Health, said:
"We welcome this additional investment in the future learning disability workforce. This branch of nursing is the least well known but offers a hugely important and rewarding career. Those universities that are able to offer apprenticeships for nursing associates and learning disability nursing will work with employers to take advantage of this initiative, which we hope will be built upon in future year
As highlighted in the latest NHS Interim People Plan there is demand for growth in this important workforce. This investment is intended to tackle the shortage of learning disabilities nurses in the short term, but also part of a wider long-term strategy of reshaping the workforce, working collaboratively with our partners, that include NHSEngland and NHS Improvement, to develop new roles and functions in learning disability services
To view the board paper on the investment go to https://bit.ly/2xLm3S
For more information on LD nursing visit https://www.hee.nhs.uk/our-work/learning-disability