Major new report shines a light on how swimming can benefit learning
17 October 2017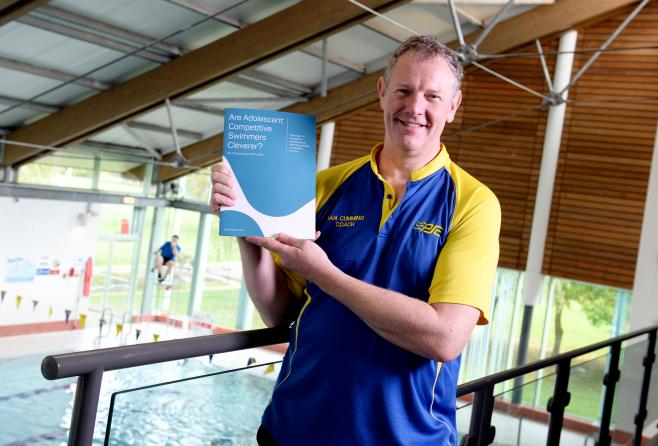 A new report published today reveals that swimming training can increase a young person's ability to concentrate and learn at school and help to improve exam results.
The report Are Adolescent Competitive Swimmers Cleverer? has been written by Professor Ian Cumming, Chief Executive, Health Education England and Chairman of Swim England's Swimming and Health Commission, and Karl New, Sport, Health and Exercise Science academic from the University of South Wales.
It is the first major academic review of the benefits of swimming on the academic achievement of young people. The findings show that short and long term effects of regular training increases the number of brain cells and connections between them. This leads to improved attention and accuracy in completing tasks and longer physical and psychological benefits.
Professor Cumming, who is also a Level 3 Swimming Coach, said:
I've been honoured to lead the first major academic review on the benefits of swimming on the academic achievement of young people. A link between academic performance and regular aerobic exercise has long been acknowledged, but today's report provides ground-breaking evidence that cognitive benefits accrue specifically from competitive swimming training during adolescence. I'd like to thank everyone who has contributed to this report for their valued expertise and dedication over the last few months and I'm confident this work will stimulate further research and debate.