Mark Radford to continue in his role as Chief Nurse for HEE
31 March 2020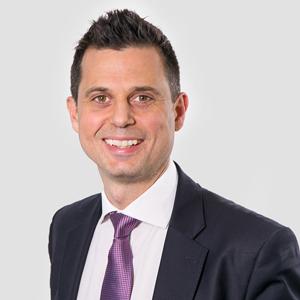 Health Education England today announces that Professor Mark Radford will be its permanent Chief Nurse. Mark has been the interim Chief Nurse at HEE since October last year and will continue in his role as Deputy Chief Nursing Officer for England. Mark has been leading on the HEE response to the Covid-19 pandemic ensuring nursing and midwifery students are given the opportunity to support frontline colleagues and have access to all the information and support they need.
Ian Cumming,  Chief Executive, HEE said:
"I am delighted that one of the final things I have done before I leave HEE is to appoint substantively Mark as HEE's Chief Nurse. Mark has already made a huge impact as the interim Chief Nurse for HEE, including leading the incredible effort being made to support the nursing workforce face the Covid-19 pandemic, and so it is with great pleasure I can announce him in the role permanently for HEE. Mark brings experience, determination and passion,  and I look forward to seeing what further impact he will make working with our partners across the system for the benefit of the nursing and AHP workforce."
Professor Mark Radford said:
"Although these are clearly challenging times, it has been a privilege to be interim Chief Nurse at HEE these past months and I'm thrilled to be staying on in the permanent role. Nurses and midwives are at the forefront of the response to COVID-19 and I'm unbelievably proud of the resilience, hard work and determination that our professions are showing right now. I pledge to continue working closely with system leaders and talking to, listening and working alongside our nurses and midwives for the greater good. Supporting our nursing and midwifery workforce is now more important than ever."
Chief nursing officer for England, Ruth May, said: "I am delighted  to see Mark accept this post permanently. As the last few months have shown, he is an exceptional, focused leader, delivering extraordinary work around training and recruitment - skills that could not be more helpful and valuable than right now during this unprecedented global health threat."
Mark was previously Deputy Chief Nursing Officer for NHS England & NHS Improvement, prior to that he was the chief nursing officer at University Hospitals Coventry and Warwickshire Trust. He has worked as a consultant nurse in emergency and trauma care and is professor of nursing at Birmingham City and Coventry Universities.