Mental health career development framework launched today
24 November 2020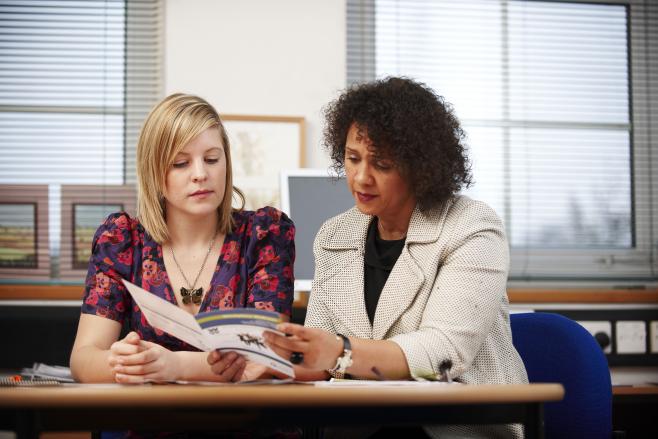 Health Education England today launches a new framework to support careers in mental health with a focus on nursing. The Mental Health Nursing Competence and Career Framework offers a useful guide for employers to encourage more people to work in this vital profession as well as a clear career pathway for those already working in mental health.
We commissioned Skills for Health to develop the framework describing the core skills, knowledge and behaviours that mental health nurses need to highlight as an inspiring career. Skills for Health developed the framework collaboratively with the Mental Health Nursing Directors Forum, mental health nurses from across the country and other key stakeholders.
The framework sets out clearly the skills required for a variety of nursing roles that are needed to deliver exceptional and supportive care to users of mental health services. It includes case studies of various roles, from a newly qualified mental health nurse right through to a mental health nurse director, describing in detail what these nurses do, providing the skills, knowledge and abilities they need to carry out these important roles.
Professor Mark Radford, Chief Nurse, Health Education England said:
"Mental health nursing is a demanding but rewarding career choice and so it is fantastic to see this resource available for employers that forms part of HEE's programme of work to introduce new roles into mental health and expand the skills of the current workforce. It is so important that we have a well-supported mental health workforce and in turn ensure those with mental health difficulties are treated with dignity, respect and receive the care and support they need."
Emma Wadey, Head of NHS mental health nursing said: "This is the culmination of a lot of hard work from mental health nurses and for the first time, sets a clear pathway from beginner to expert nurse and clinical  leader.
"It highlights the breadth and depth of skill and knowledge required from mental health nurses so that they provide the best patient care, while influencing and leading across the NHS."
The aim of the framework is to help employers recruit, retain and develop the mental health nursing workforce across England, with the emphasis on safety, quality, effectiveness and career satisfaction.
HEE will continue to work with its stakeholder partners including NHS England and NHS Improvement as part of the All-England plan for Mental Health Nursing work, to ensure that mental health nurses have the right knowledge, skills, education and training required to deliver a safe and effective patient care.
The framework is available here
https://www.hee.nhs.uk/sites/default/files/documents/HEE%20Mental%20Health%20Nursing%20Career%20and%20Competence%20Framework.pdf