More than 6,000 enrol on nursing degree apprenticeships
12 May 2022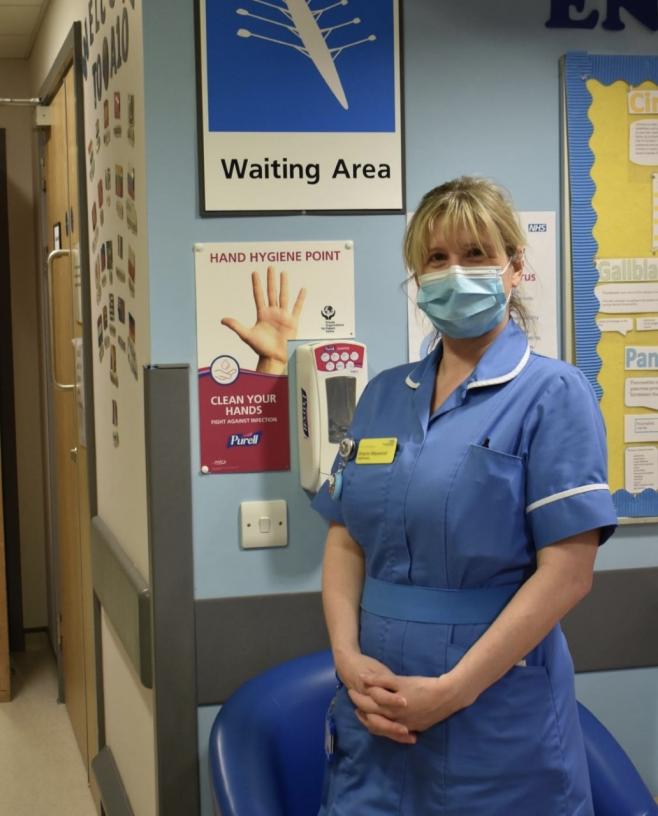 More than 6,000 students have enrolled on nursing degree apprenticeships since the programme began, new figures from Health Education England to mark National Nurses Week reveal.
The figures represent a welcomed boost to the NHS target of reaching 50,000 additional nurses by 2024.
Nursing degree apprenticeships offer flexible routes into nursing that don't require full-time study at university, although nursing degree apprentices will still need to undertake academic study at degree level and meet the standards laid down by the Nursing & Midwifery Council.
Full Registered Nurse Degree Apprenticeship (RNDA) programmes can take up to four years to complete. Nursing Associates and Assistant Practitioners, can convert to Registered Nurses through the apprenticeship route via a shortened programme, which takes around two years to complete.
Sharon Maywood, from North West Anglia Foundation Trust, qualified as a staff nurse having first joined the Trust as a health care assistant before becoming a nursing associate.
Sharon said: "I would encourage anyone to do an apprenticeship. It is a fantastic way to gain your qualification and develop your skills.
"As an apprentice employee I always felt fully supported with allocated mentors to work alongside as well as receiving frequent visits from our learning development team. This meant if I ever had any issues there was always someone there to help and assist. The added benefit also is that you get to earn while you learn."
Mark Radford, Chief Nurse at Health Education England, said: "Nursing degree apprenticeships offer a great alternative route to becoming a registered nurse.
"We are delighted that more than 6,000 prospective nurses have taken this route to become registered nurses and highlights the NHS' commitment to giving our hardworking and talented staff the opportunities to progress their careers inside the health service."