NHS launches a mental wellbeing support package
8 April 2020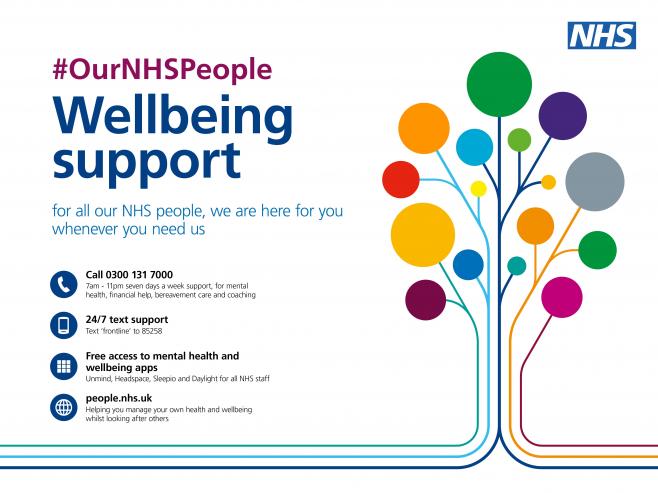 HEE is fully supporting a mental wellbeing package being launched today by the NHS. This package of measures has been put in place to support the NHS' 1.4 million staff as they help people deal with the pressures faced every day during this global health pandemic.
It includes a new mental health hotline (0300 131 7000) which is open between 7:00 and 23:00 every day. Calls offer support for mental health, financial help, bereavement, care and coaching. Staff can also text FRONTLINE to 85258 for support 24 hours a day. The hotline and text service is staffed by more than 1,500 trained volunteers.
Prof Simon Gregory DL, Deputy Medical Director, Primary and Integrated Care, HEE said:
"I encourage everyone to make full use of these professional resources. It is vital that staff feel they are supported and that employers have the right procedures in place to offer all the help that may be needed. This offer directly links into our mental wellbeing commission that found Doctors, Nurses, Allied Health Professionals such as Paramedics and other health professionals including those in training can face increased pressure, with complaints, fear of investigation, blame or even prosecution. Stress and burnout can significantly affect patient safety. The mental wellbeing of staff contributes positively to patient care and so a support package has come at a vital time when the NHS is faced with the COVID-19 pandemic."
The NHS has been working closely with charities such as Samaritans and Hospice UK  to deliver this support and has also partnered with Headspace, UnMind and Big Health to offer a suite of apps for no charge to assist staff with their mental health.
https://www.hee.nhs.uk/coronavirus-covid-19