Nursing and midwifery students options for supporting NHS in fight against COVID-19
27 March 2020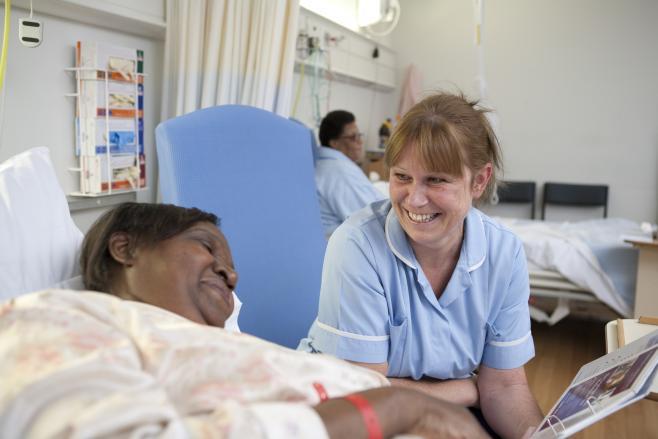 Health Education England, in partnership with NHS England and NHS Improvement, has today written to all nursing and midwifery students to set out their options for using their education programme to support NHS services and the fight against COVID-19.
The letter from the Chief Nurse of Health Education England, & Deputy Chief Nursing Officer for England, Mark Radford and Ruth May, Chief Nursing Officer for England, outlines how student nurses and midwives at the latter stages of their training can combine a training placement with a paid NHS role. The options vary depending on the student's stage of study.
Earlier this week, Health Education England wrote to all universities that provide undergraduate and postgraduate nursing courses to ask them to submit regular information to HEE on the status of their third-year undergraduate nursing students. These students are the first to be contacted by their university and asked about their interest and whether they would like to opt-in to a paid placement.
Full national guidance has now been published by Health Education England, with NHS England and NHS Improvement, for nursing and midwifery students considering taking part.
Mark Radford, Chief Nurse of Health Education England, & Deputy Chief Nursing Officer for England, said:
"Following the joint announcement on the 19th March, the NMC, Council of Deans of Health , Union colleagues and others we are continuing to develop proposals to provide safe and beneficial opportunities for our nursing and midwifery students that allows them to keep developing their skills while supporting the NHS at this difficult time. I would like all nursing and midwifery students to read Ruth and my letter to them, and for those eligible to consider voluntary opting-in to providing care for patients and saving lives alongside their NHS colleagues ."Nursing and midwifery students, during the course of their education and training all spend a large percentage of their time working in clinical environments, learning alongside  qualified staff and treating patients  to develop into the outstanding graduate nurses we need . Once a student has voluntarily opted-in, eligible students will be offered paid placements but will remain as  students, and will be deployed to a role which is commensurate with the stage of study they are currently at."
"We would also like to thank all those who are showing an interest in using their skills to support the NHS. The commitment from nursing and midwifery students to helping patients at this crucial time is humbling."
HEE is also supporting the "Your NHS Needs You" campaign asking former registrants to consider returning to support health and care services.
To read the letter sent to nursing and midwifery students visit: https://www.hee.nhs.uk/coronavirus-covid-19/coronavirus-covid-19-information-nurses-midwives
For general information on COVID-19 visit https://www.hee.nhs.uk/coronavirus-covid-19