#Openadoor to an NHS career this Christmas
29 November 2018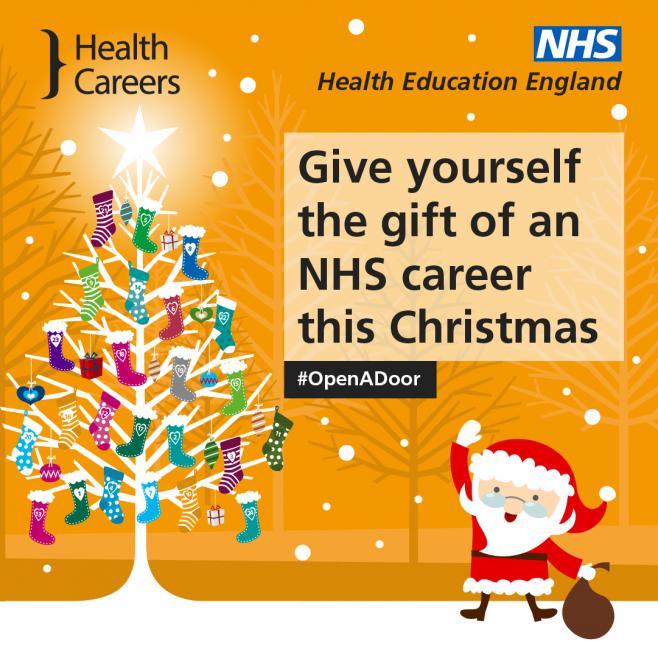 HEE's Health Careers team is encouraging you to give yourself, or a friend or family member, the gift of an NHS career this Christmas.
Its new social media campaign will highlight a different NHS career every day until Christmas Eve.
Health Careers will #Openadoor every day on its animated advent calendar to reveal an NHS career. Starting on 1 December, you'll also find useful information such as training, entry requirements and where to apply for jobs.
The campaign will uncover roles that you'll have heard of and maybe some you haven't or don't always associate with the NHS.
You can follow the campaign at #Openadoor and on Health Careers' social media channels:
Find your NHS career this Christmas!
For more information on Health Careers, visit the Health Careers website or hee.nhs.uk/our-work/health-careers.